History
The ability to adapt is in our DNA. For over a century, our commitment to innovative engineering, outstanding design and Swiss quality has created unique opportunities that drive change. Everything we do is to advance people and society – from the products we develop to how we deal with our customers, partners, and employees.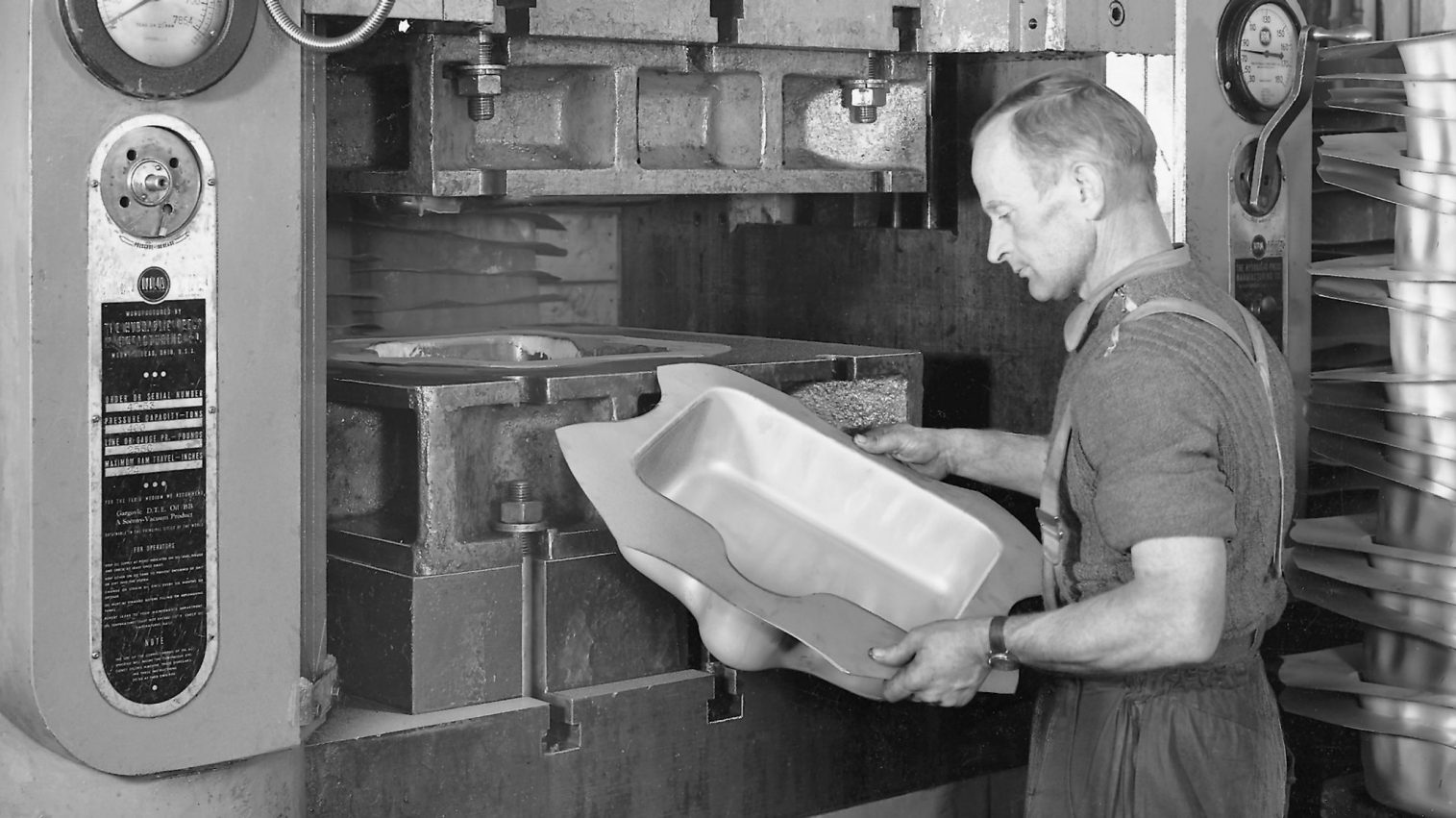 An over 100-year tradition of adaptability and innovation
Based on our enthusiasm and willingness to embrace the new combined with the proven we continually position Franke to create smart solutions and services for the world of tomorrow today.
Founded in 1911 by Hermann Franke, our company has been owner managed successfully and with foresight across four generations of entrepreneurs – making it an international player in the kitchen industry and for coffee machine solutions.
We are proud of over a century of heritage and the versatility we live. They form the basis of our innovative strength, our business success, and of meeting customer needs.
1911 – 1939
The Hermann Franke era 
A Franke apprentice at work, with foreman.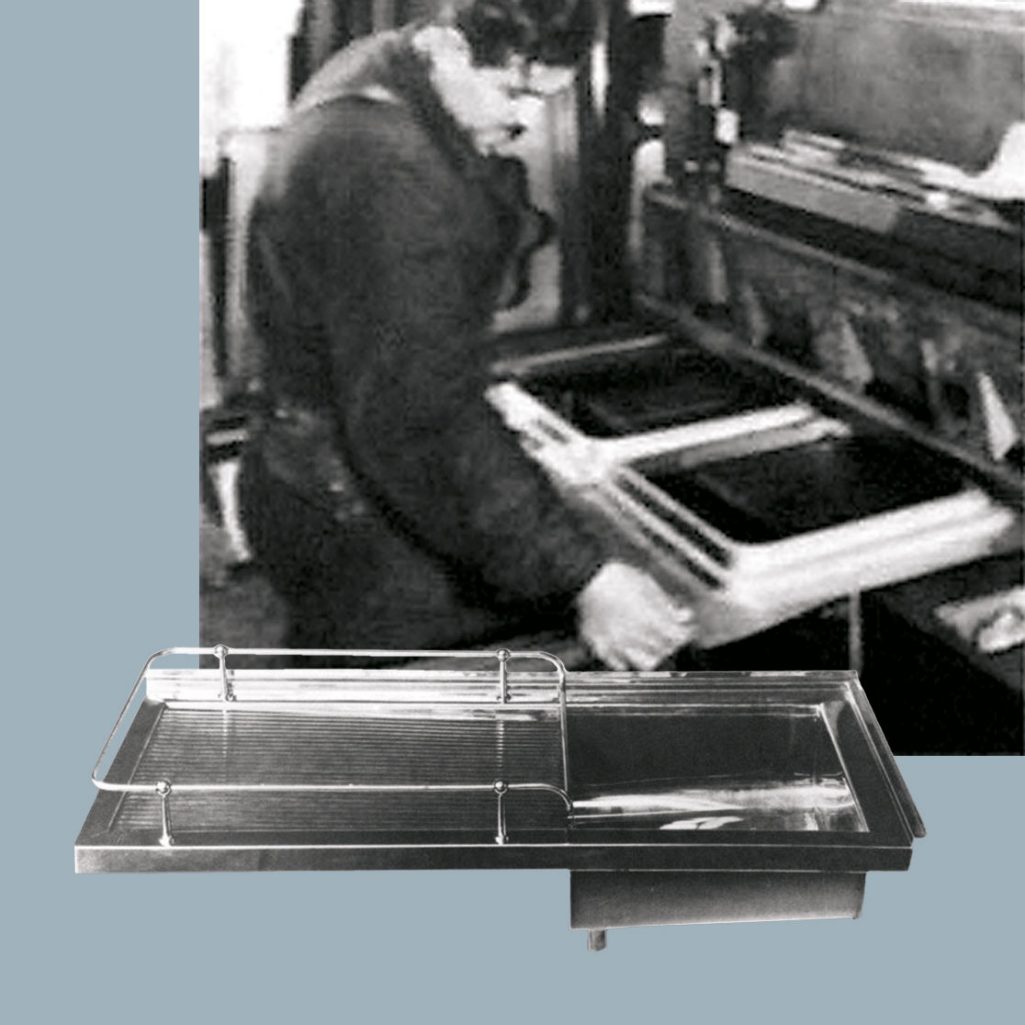 First stainless steel sink, 1934. Working on the press brake in the sink factory.
1939 – 1975
The Walter Franke era
Kitchen in the 1950s.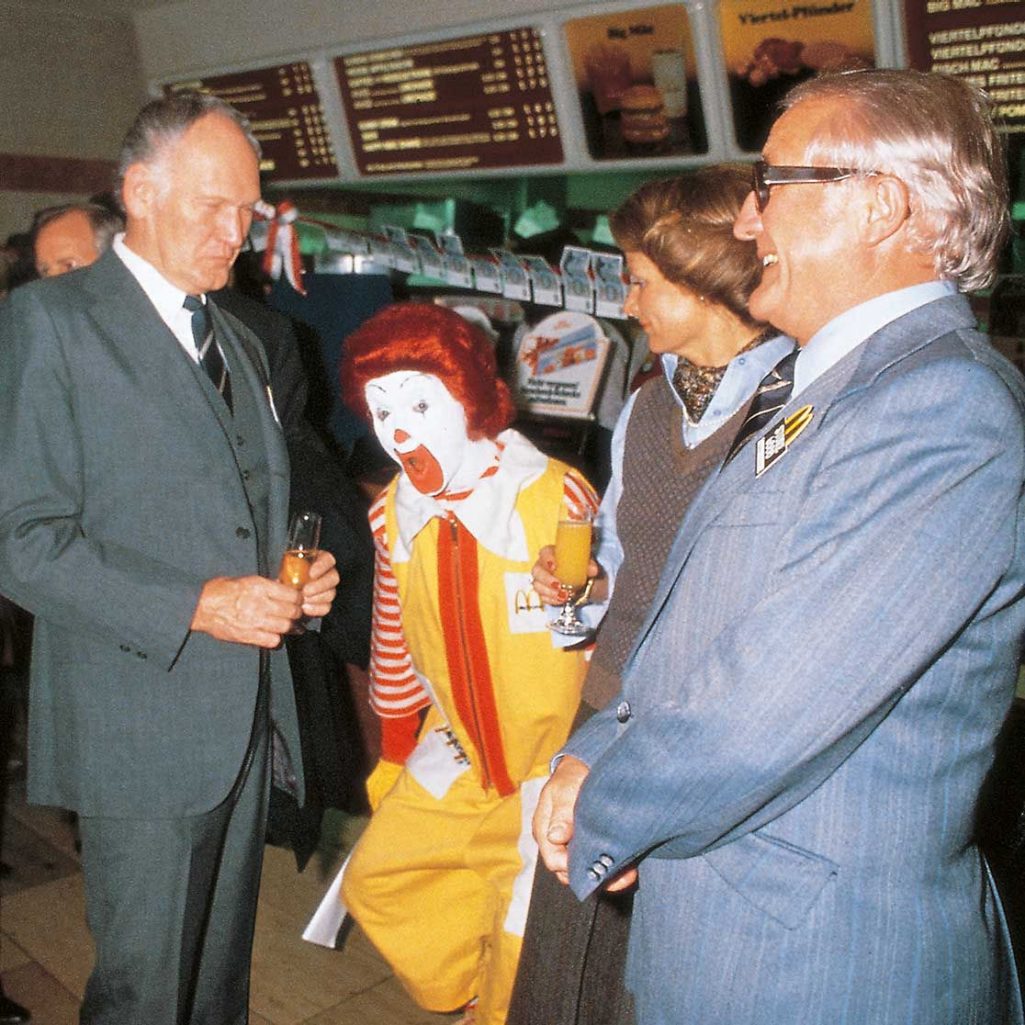 Franke manager John F. Strasser and Walter Wieland at the opening at the first McDonald's kitchen in Munich in 1972.
1975 – 1989
The Willi Pieper era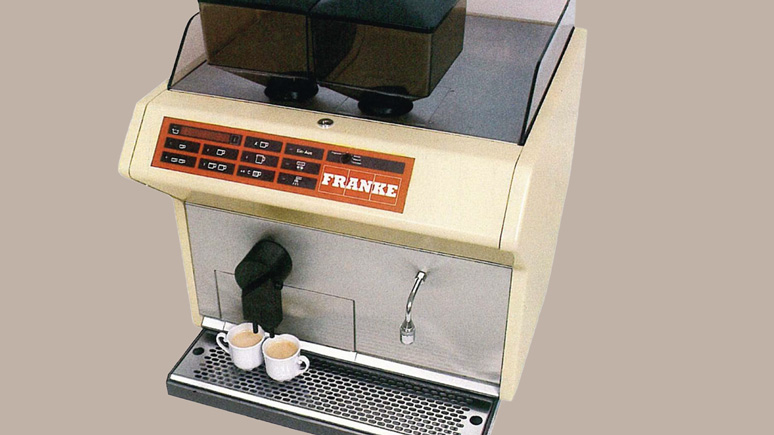 The Franke TA, the first Franke coffee machine was launched on the market in 1984.
1989 – 2013
The Michael Pieper era 
Today
Franke introduces the One Franke strategy. New central organizational structures are created and complexity in the divisions is reduced to make the company more agile. In addition, Franke sells its Water Systems business for strategic in order to focus on its Home Solutions, Foodservice Systems and Coffee Systems divisions, which are already among the top 3 players worldwide in their respective industries.
Franke consolidates its synthetic sink production and opens a state-of-the-art factory in Slovakia in 2018. In the same year, Franke acquires the US company Chain Link Services and since then also equips convenience stores.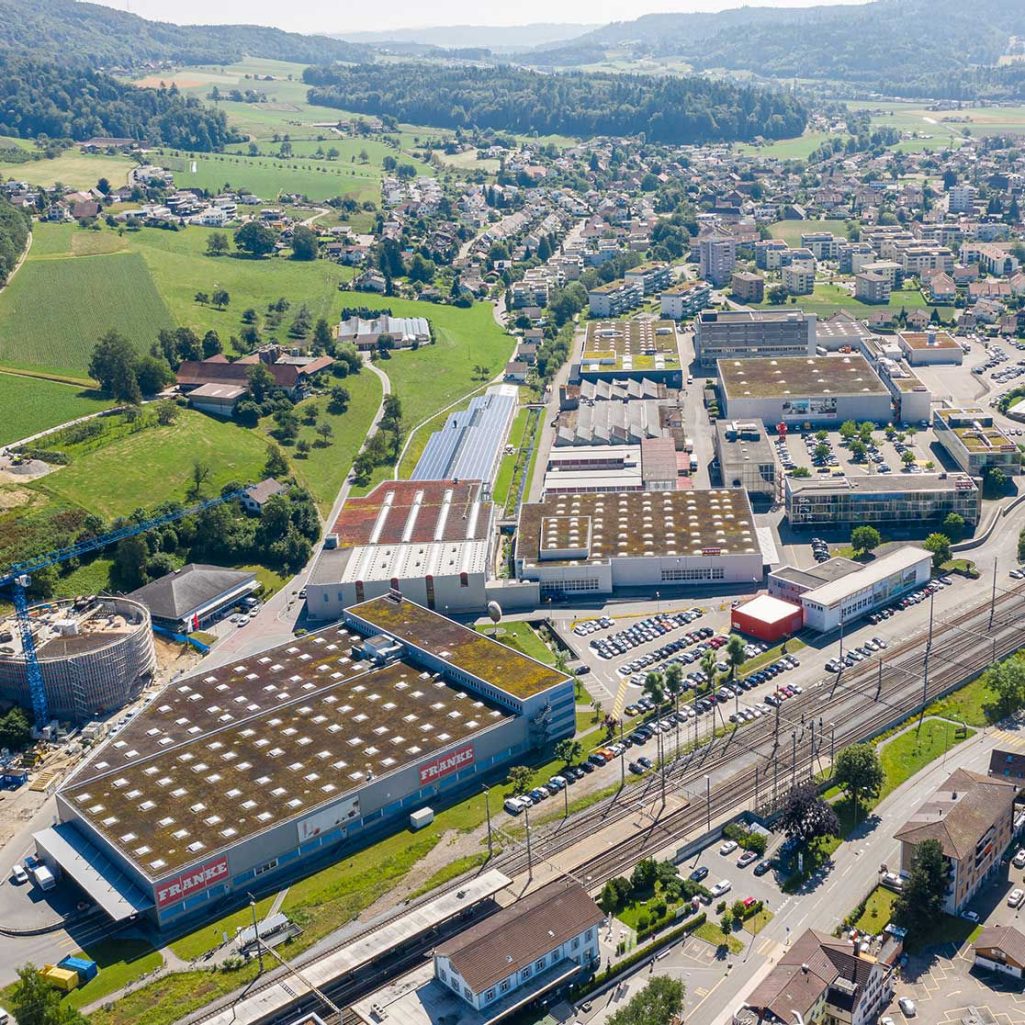 Franke Headquarters in Aarburg, Switzerland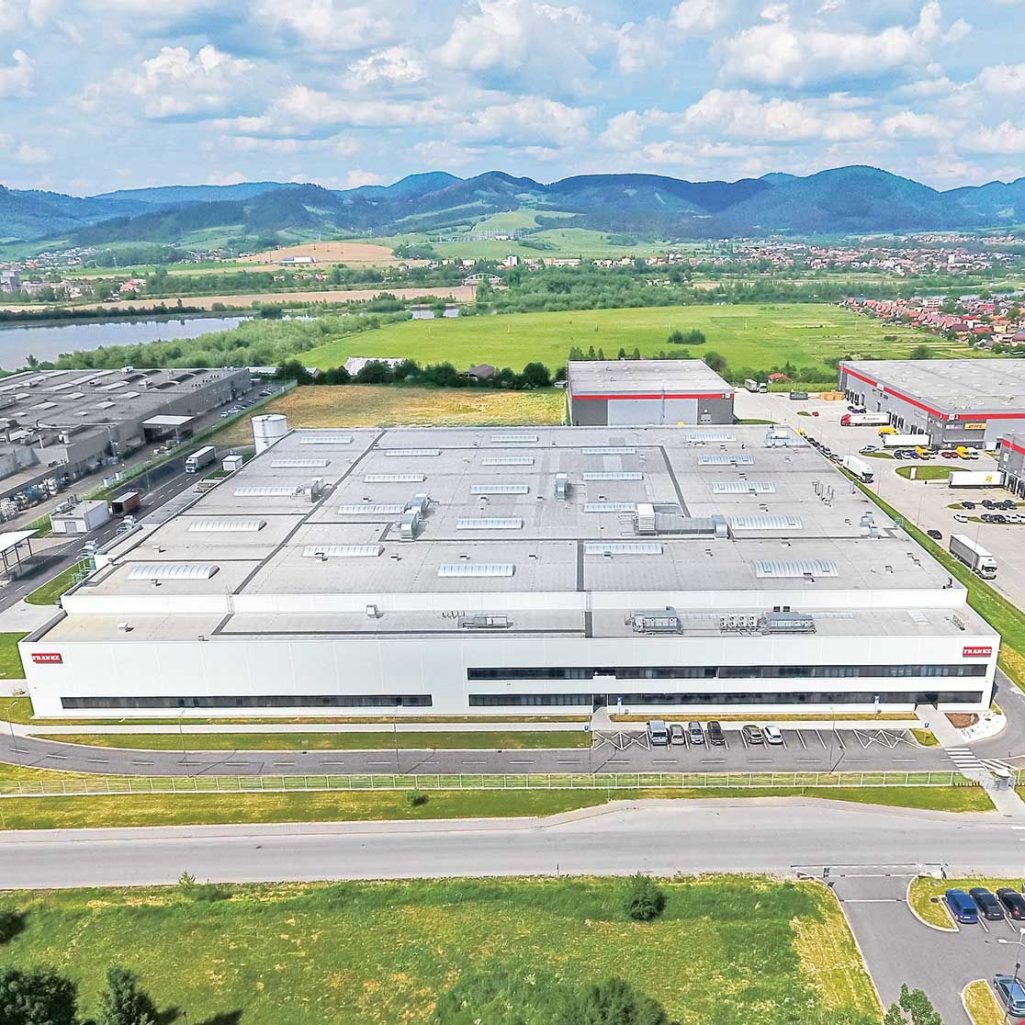 Franke Slovakia s.r.o. in Strečno, Slovakia