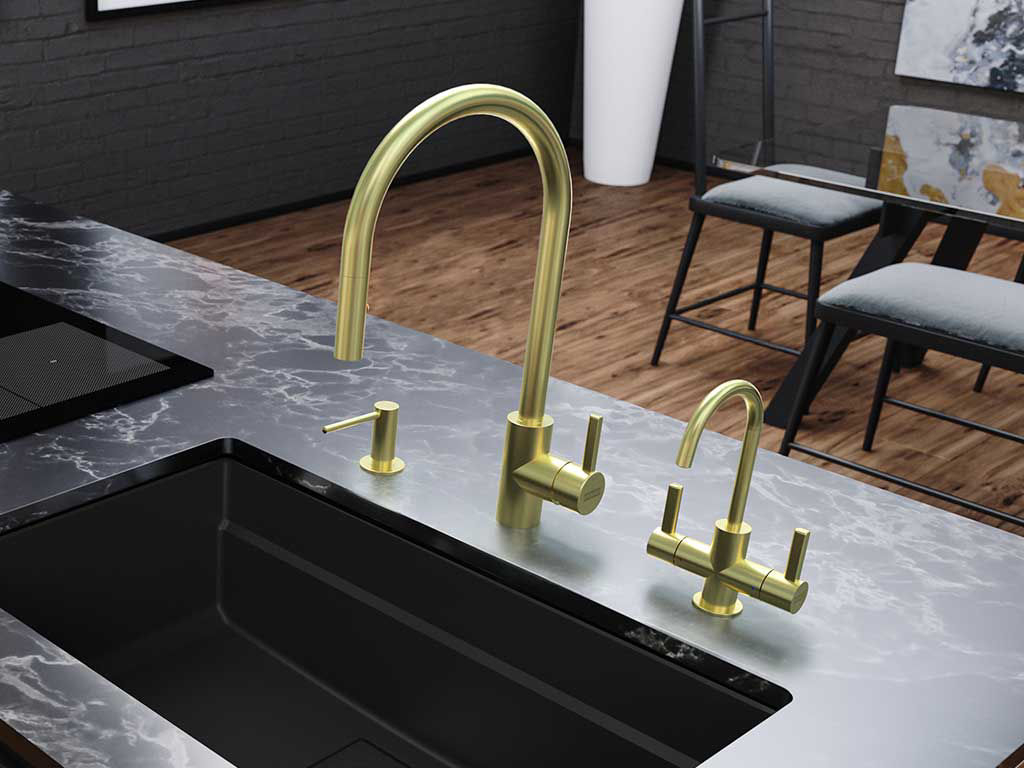 Refresh What's Possible
Franke Filtration Systems
Provide your family an on-demand flow of clean, safe, filtered water directly from your kitchen filtration faucet. With a family of stylish, timelessly designed filtration faucets and top-of-the-line home filtration technology, you can rest easy knowing wellness is at your fingertips.
Healthier water, healthier you
Water restores, replenishes, and revitalizes us. But have you ever wondered what's really in the water you drink? We drink, cook, and wash our food with water. It fuels our lives and the lives of those we love. It's essential to make sure your kitchen is supplied with only the highest quality water. Franke Filtration systems deliver high-quality filtered water through a complete suite of stylish, durable options for you, your home, and your family.
Discover our product families
Find a Franke Partner
Our trusted Franke partners are ready to bring your vision to life.