New York
Modern home studio with an industrial edge
Arguably one of the most charming neighbourhoods in New York City, Brooklyn Heights is a delightful area full of tree-lined streets and brownstone houses, ideal for exploring on foot. Located at the end of Brooklyn Bridge, design inspiration comes from heritage buildings, hidden local gems, the parks and the waterfront. Explore an industrial building that has been renovated into a home studio, drawing on the vibrancy and old-world charm of its location.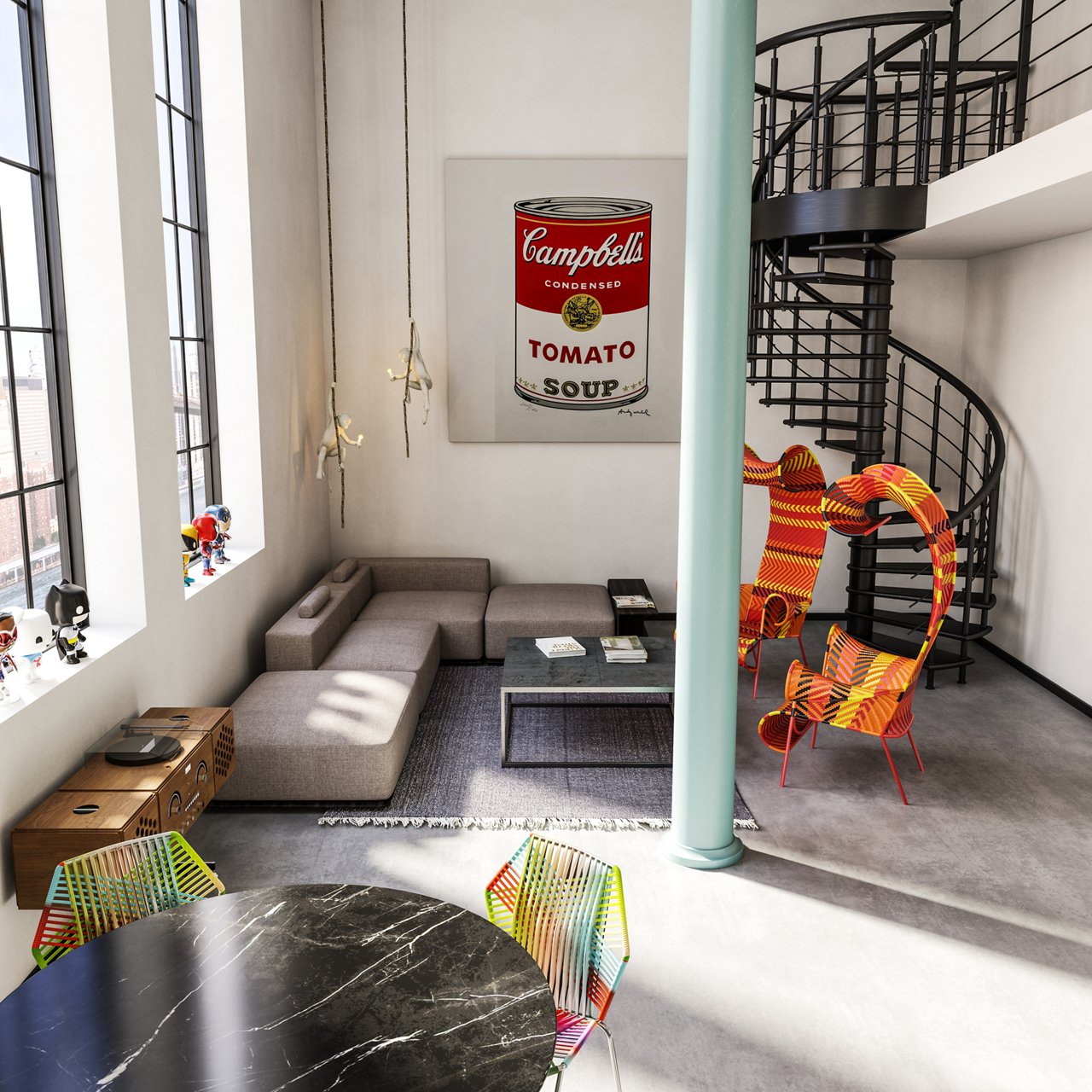 Kate and Janet's dream home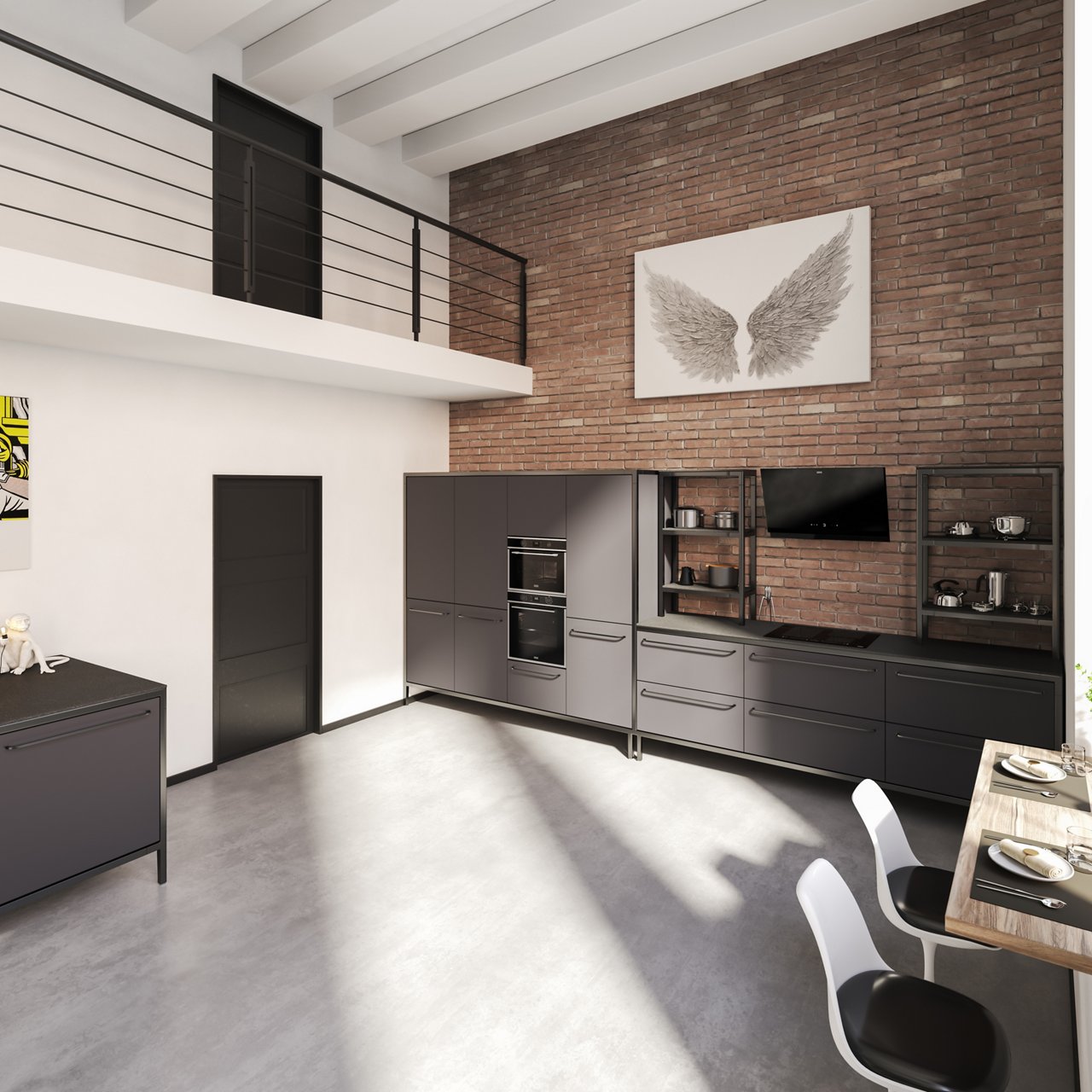 A modular design with an open-plan layout highlights bold pieces in this converted space. Colourful touches, witty objects and pop art are accentuated by a matte black kitchen, which is in equal parts a statement piece and a functional space.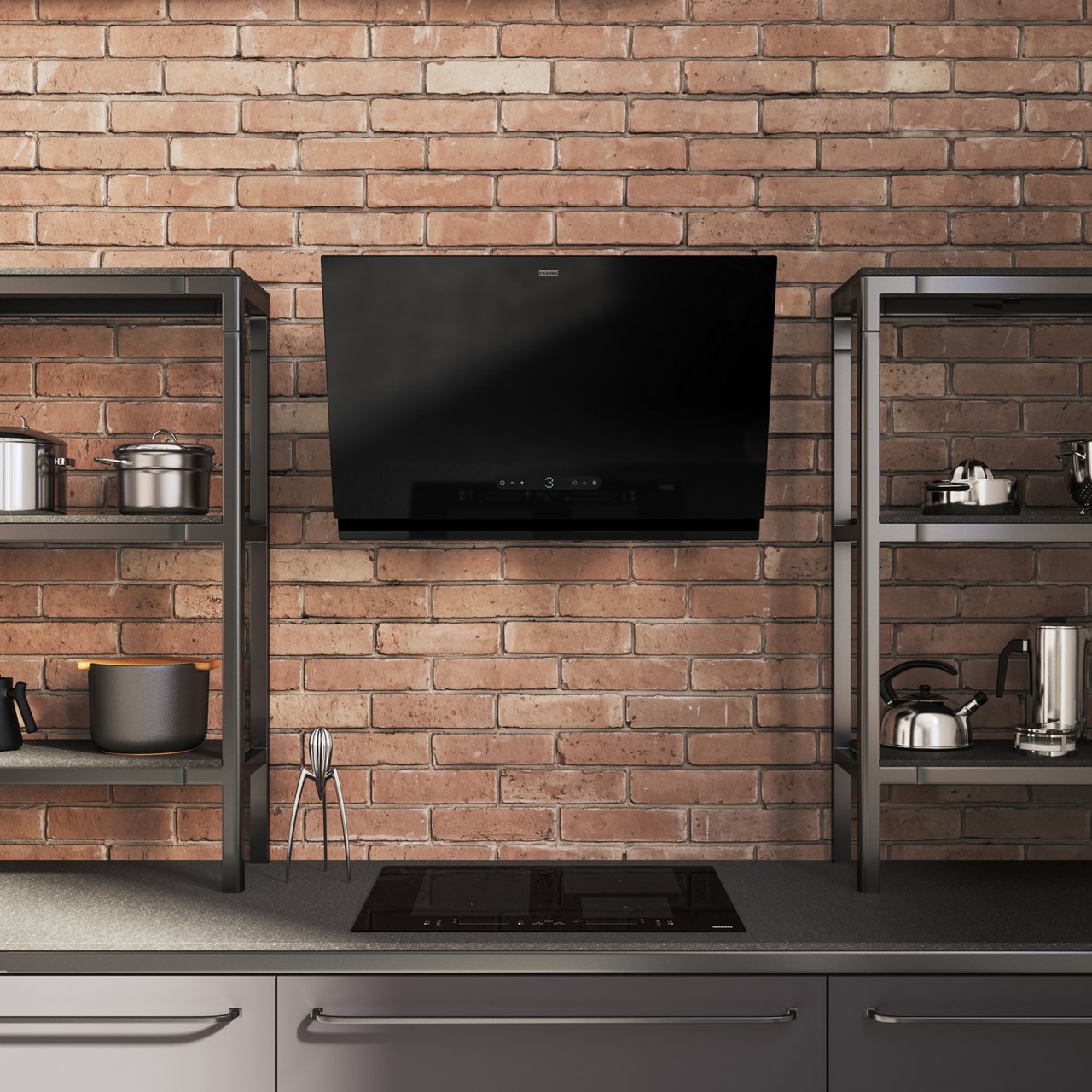 There's one glaringly obvious design element in this space – light. With large, south-facing casement windows, natural light fills the studio almost around the clock. To contrast with the hard floors, exposed brick and bright white walls that intensify and distribute the light, matte black cabinetry and granite worktops were chosen to absorb and diffuse. By using stainless steel and glass in a purposeful manner, Kate and Janet were able to strike a balance between beauty and utility, for a strikingly contemporary yet industrial look.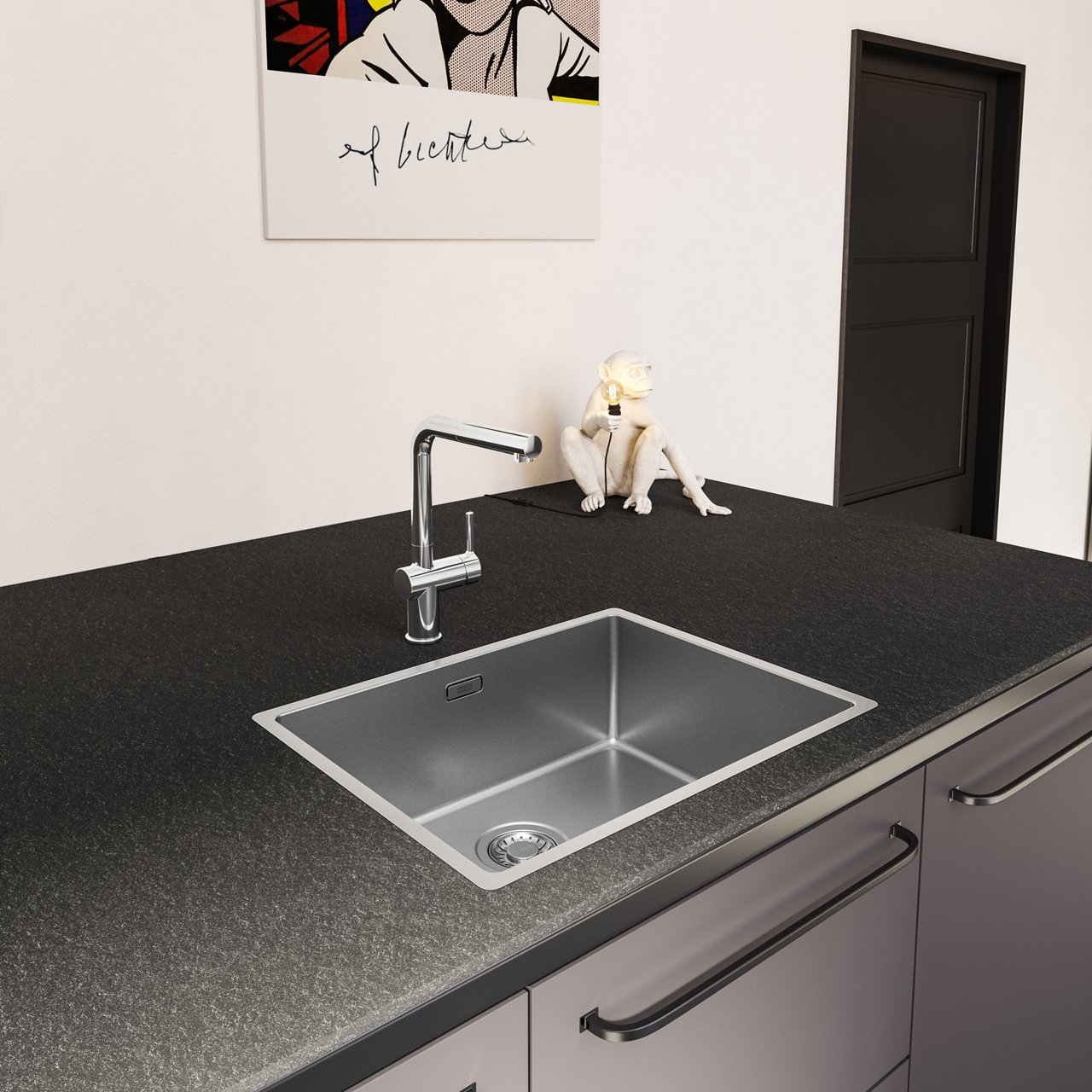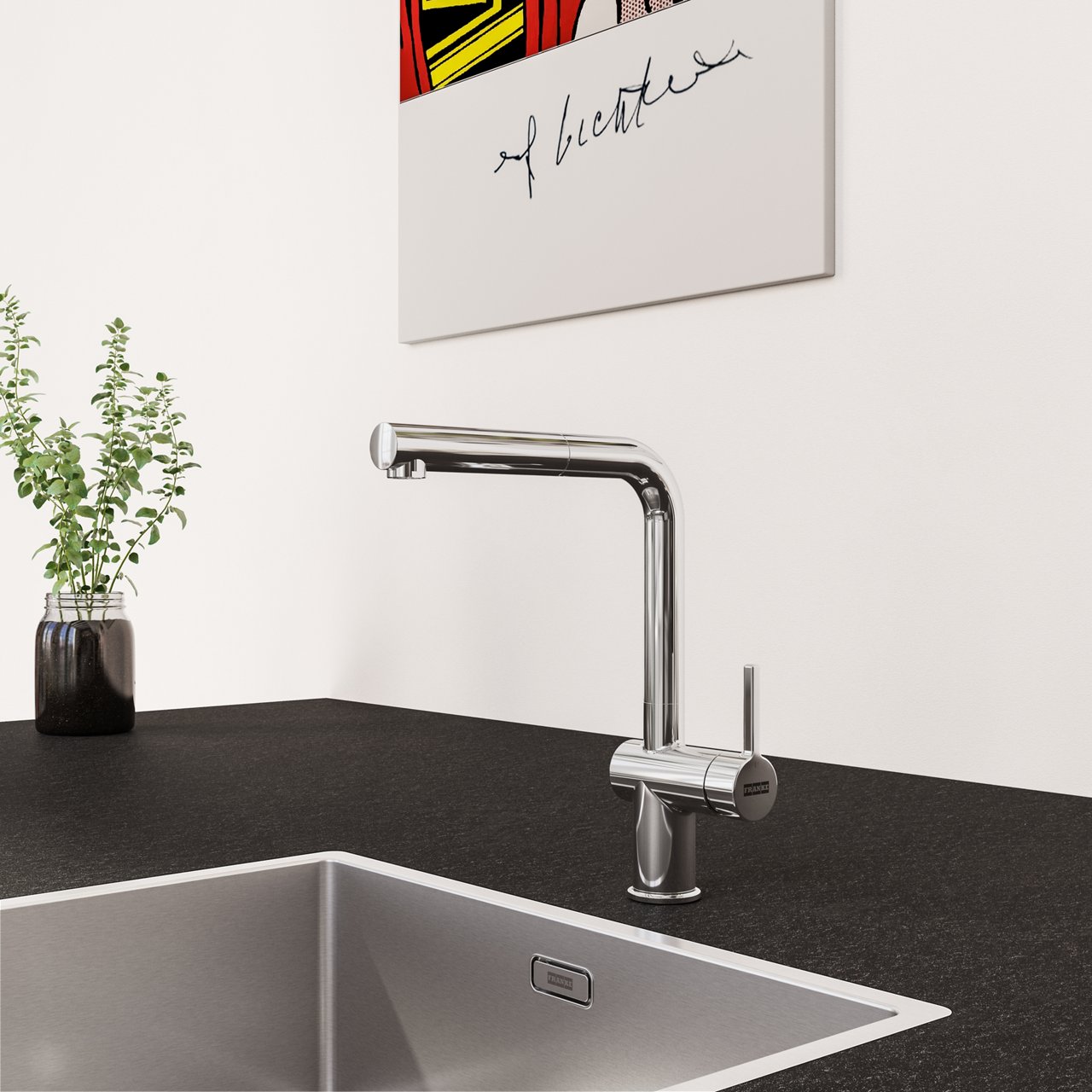 Inner-city peace amidst a place buzzing with culture
Brooklyn Heights owes much of its relaxed residential feeling to the lovingly-restored brownstones and converted carriage houses that line its leafy cobblestone streets. Locals and tourists alike walk the Brooklyn Heights promenade for panoramic views of the Manhattan skyline or weave their way into alleyways and lanes to shop, dine and visit theatres, museums and music venues. The first New York neighbourhood to be declared a historic district, its old charm echoes through the hum of modern living.
Franke products used
Find the products that inspired Kate and Janet's dream kitchen.
More from Franke in the world
Ready to design your own New York-inspired home?
Contact one of our partners to help make it happen.