Vital taps
High-quality, filtered water directly from your kitchen tap. Stop buying bottled water, save money and reduce plastic waste.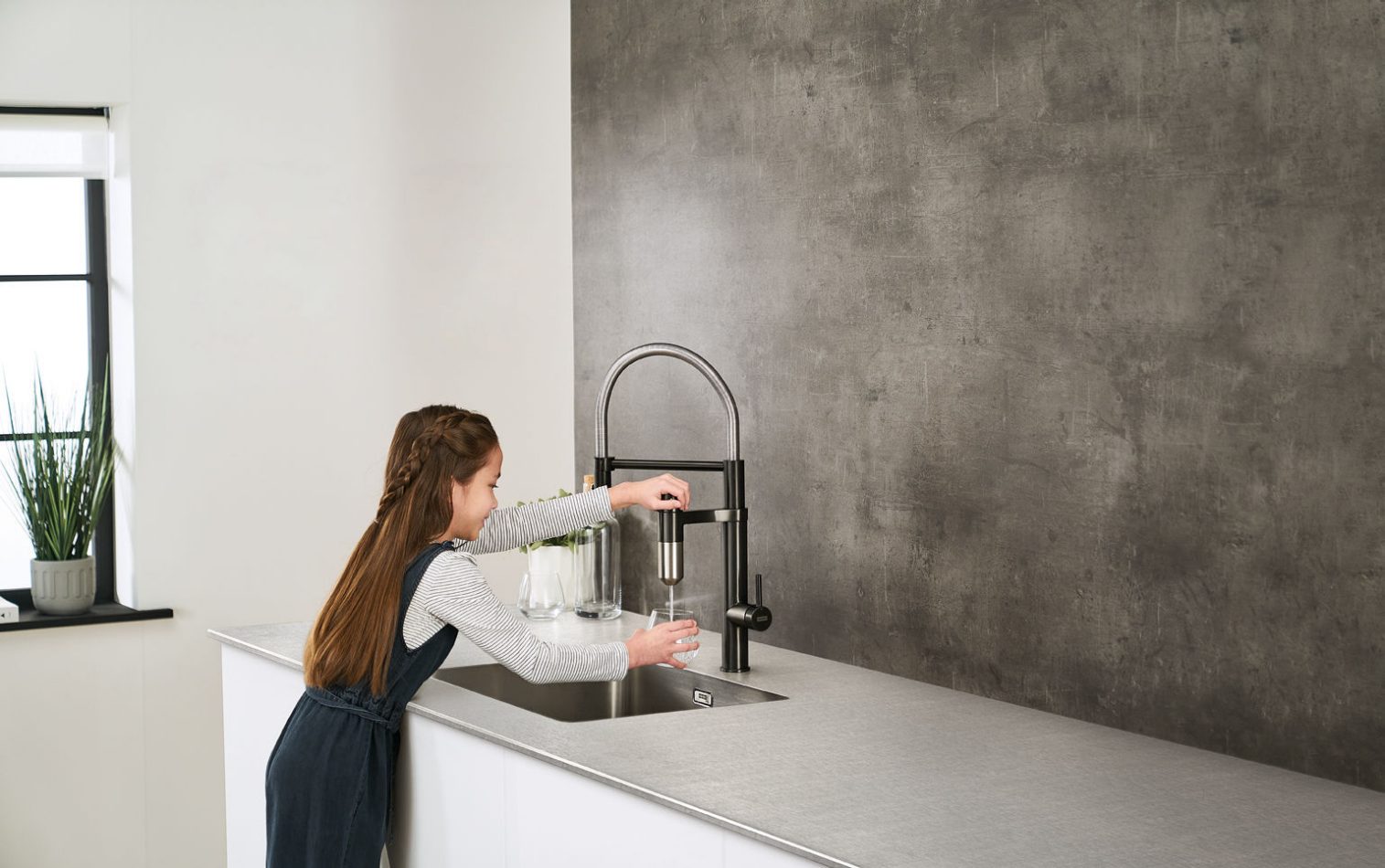 Access to high-quality, filtered drinking water has a huge impact on the well-being of you and your family. By bringing this benefit directly to your kitchen tap, you can enjoy a healthier home environment whilst saving more than €400 a year compared to buying bottled water.
Small filter, big benefits
Thanks to the integrated action of the activated carbon fibre and high-tech membranes, the filtration technology of the Vital Capsule System removes sediment, impurities and bad odours and tastes.
The filtration technology comes in two variants – the High Flow Filter and the High-Performance Filter. Both filters have the same functionality, although the High-Performance Filter is able to remove up to 99% of harmful germs*!
*Please note: due to the thicker mesh used in our High-Performance Filter, consumers may notice a slightly reduced flow rate. However, this is perfectly normal.
Vital Taps in action
The Vital Capsule is a multifunctional mixer, a '3-in-1' solution that provides filtered water and hot and cold mains water.
Double simultaneous usage
The Vital Tap gives you dual access to both ordinary tap water and special filtered water, which is healthier.
Filter replacement
Filter replacement is simple and intuitive. A practical and discreet LED light lets you know when it's time to replace it, so you can enjoy maximum performance and undisrupted water quality.
Where to Buy
Whether you're starting a new project of renovating your kitchen, our trusted Franke partners are ready to bring your vision to life.