Stainless steel: A sustainable essential for every kitchen
A material that's existed for 100 years, stainless steel has stood the test of time as the choice for kitchens around the world. As one of the top global buyers of stainless steel for kitchens, we have refined it over decades to offer you premium, hygienic, durable and sustainable products with timeless designs.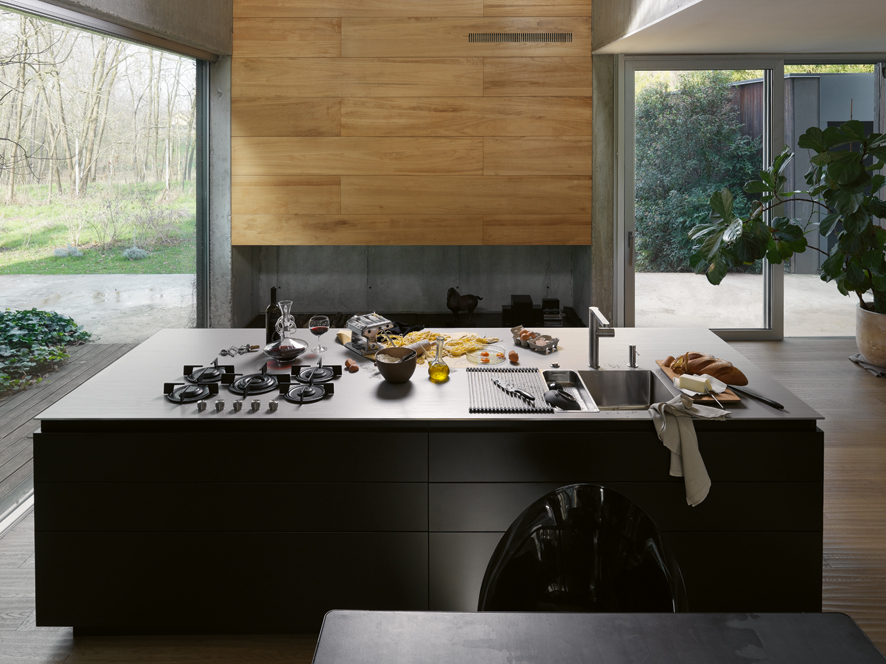 Franke stainless steel is made from high quality chrome nickel steel. Its polished finish not only gives it a beautiful glistening surface that becomes more refined over time, it's also rust, heat and acid resistant, impact-resilient and naturally hygienic thanks to its easy to clean pore-free surface. Stainless steel is an environmentally-friendly material that's 100% recyclable, making it a sustainable choice for kitchens.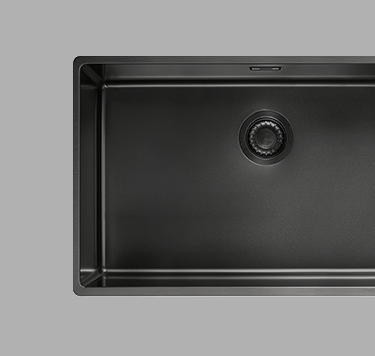 F-Inox: An exclusive Franke coating able to group water molecules and allowing you to dry your sink without ring stains. Water-repellent and scratch-resistant, this futuristic coating also fears no heat up to 212°F. A real and long-lasting beauty formula that you can appreciate from our Masterpiece Collection.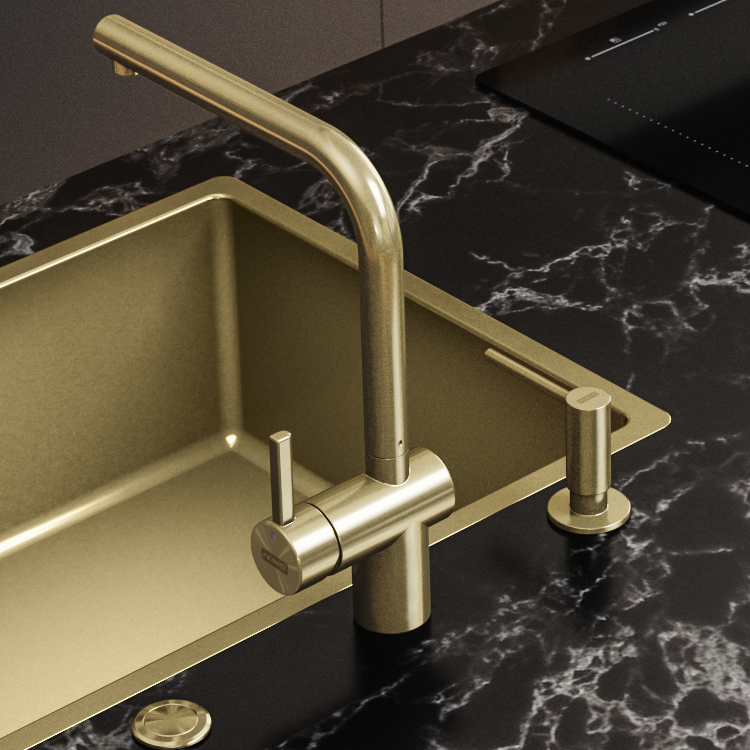 PVD Coating: PVD, 'Physical Vapor Deposition', is a coating technology that makes taps even more resistant to abrasions, scratches and corrosion and offers exceptional aesthetic features as well. A tap treated with a PDV coating even resists UV rays and makes fingerprints less visible in a busy kitchen. Available in different finishes, with chrome remaining the most popular, there are now an array of other stunning finishes to choose from. From solid stainless steel, which combines beauty with durability, brass and gunmetal to Industrial Black, Copper and Gold, you really can find something to suit every style of kitchen.
Our Stainless Steel Product Range
Timeless finish, hygienic, easy to clean, long-lasting and sustainable. Discover the Franke stainless steel products.
Find a Franke Partner
Whether you're starting a new project of renovating your kitchen, our trusted Franke partners are ready to bring your vision to life.