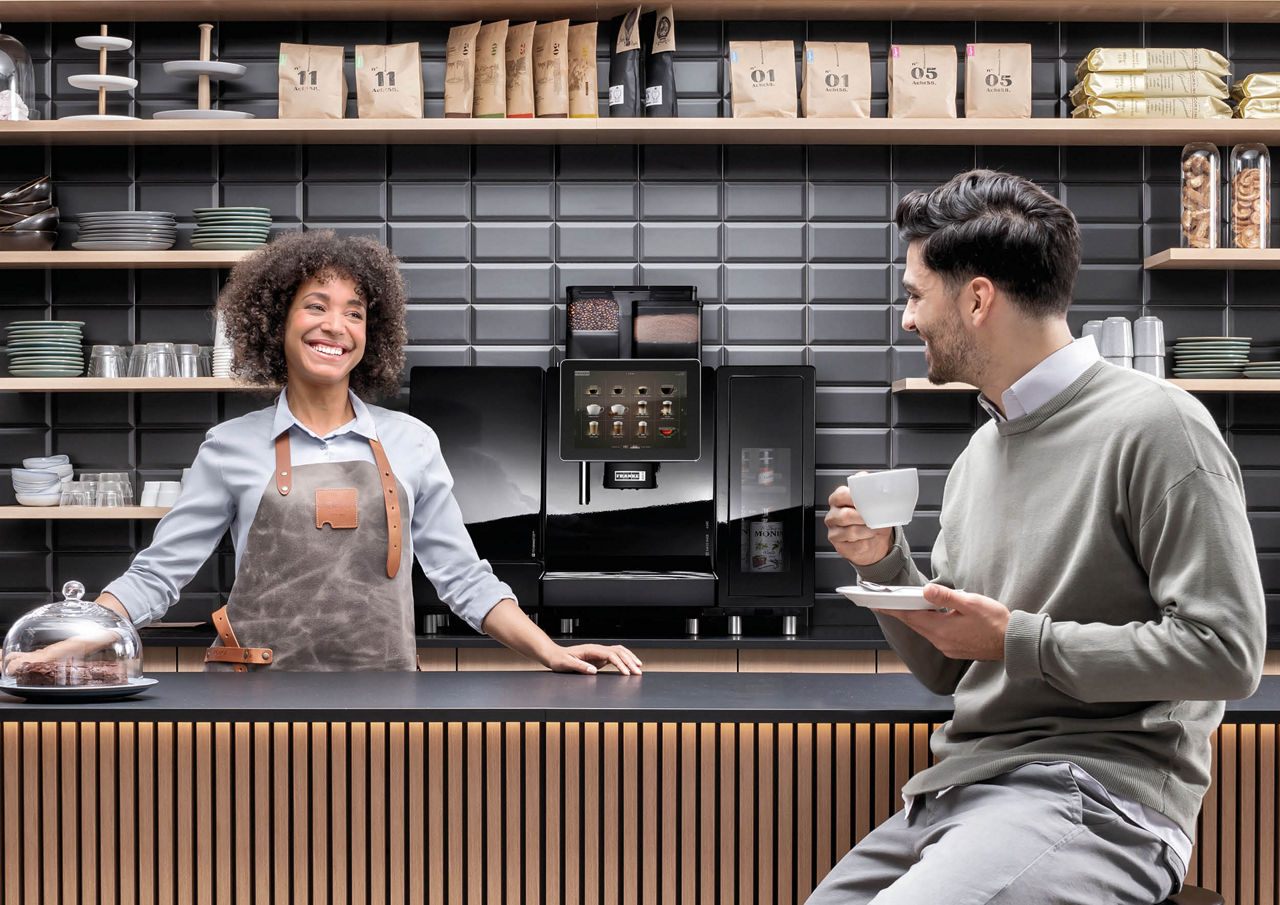 Coffee Shop Chains
Unlock the potential of every cup of coffee, at every location
Standing out from the crowd while meeting the demands of both a well-informed and highly selective customer base can be a challenge. We know the transformative power of quality coffee, just like we know that every coffee moment needs to feel unique. It's why we give you the confidence to perfectly cater to individual taste profiles – no matter who prepares a beverage, or at which location.
From high in-cup quality to intuitive displays to customer service – even solutions configured to the specific requirements of your locations – with Franke, coffee makes everything possible.
You need a partner that can help your business perform at its best. From the very first consultation to installation and through every twist and turn of your evolving operations, Franke partners with you to craft consistently memorable coffee moments at every location. By giving you the opportunity to offer the best customer experiences, we help you retain customers – boosting your profitability and operational efficiency in the process.
How Franke boosts your service cup after cup
Let's grow your business
Send us your questions and queries and together we can scale your business.
Speak to our team
Sales Service Switzerland Mon-Fri: 7am to 5pm