Mytico Due
Design and functionality elevated
Mytico Due enhances the customer's coffee experience by prioritizing barista-quality service and offers modern design to compliment any space. Its automated operations and intuitive design, coupled with a low machine height, enable baristas to easily engage with customers and focus on creating memorable moments. Mytico Due celebrates the craft of coffee-making, enabling baristas to express their creativity and deliver exceptional experiences.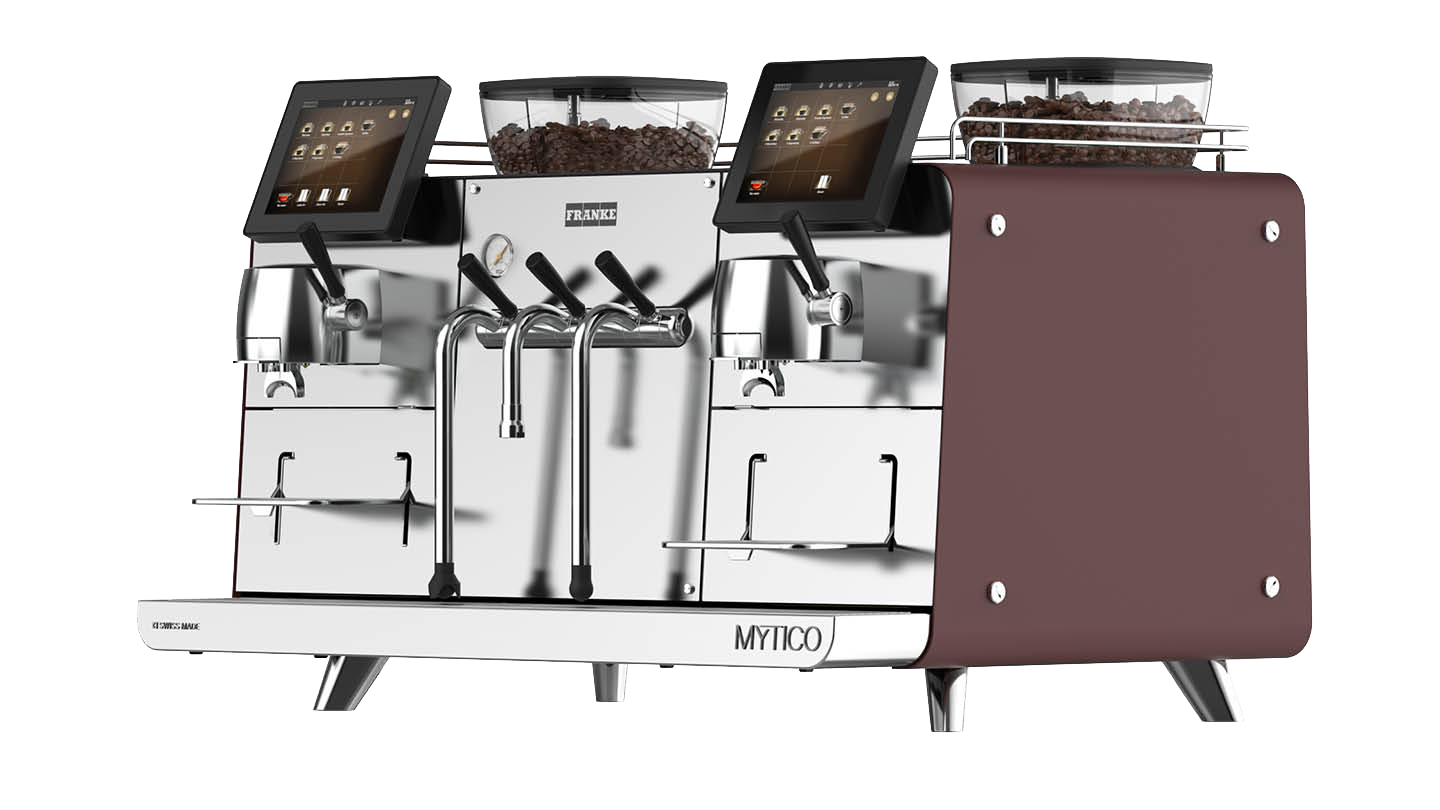 Mytico Due blends traditional Italian design with advanced technology for a premium coffee experience. The automatic machine with a two-step beverage preparation has a daily capacity of 300 cups, supported by the Franke EasyClean system to maintain hygiene standards along with the iQFlow™ that ensures a consistent, high-quality coffee in each cup. The design elements elevate the customer experience, with a low height for better barista and customer interaction and six color options for the side panels that allow for customization to fit any coffee space.
Mytico in action
Wojciech Tysler on Mytico
Wojciech's exceptional representation of our brand is fueled by his unwavering passion for coffee and extensive knowledge of the industry. He has devoted himself to promoting the art of coffee-making and generously shares his expertise with the world. Watch him in action and discover why he believes Mytico is truly one-of-a-kind.
Supported add-ons and options
Tailor your machine to your specific needs with our built-in options or expand your commercial coffee machine configurations with our add-on solutions.
Let's grow your business
Send us your questions and queries and together we can scale your business.
Speak to our team
Sales Service Switzerland Mon-Fri: 7am to 5pm