Partnerships for career shaping
The professional future of graduates starts from the ground up. We partnered with educational institutions to help shape future career paths.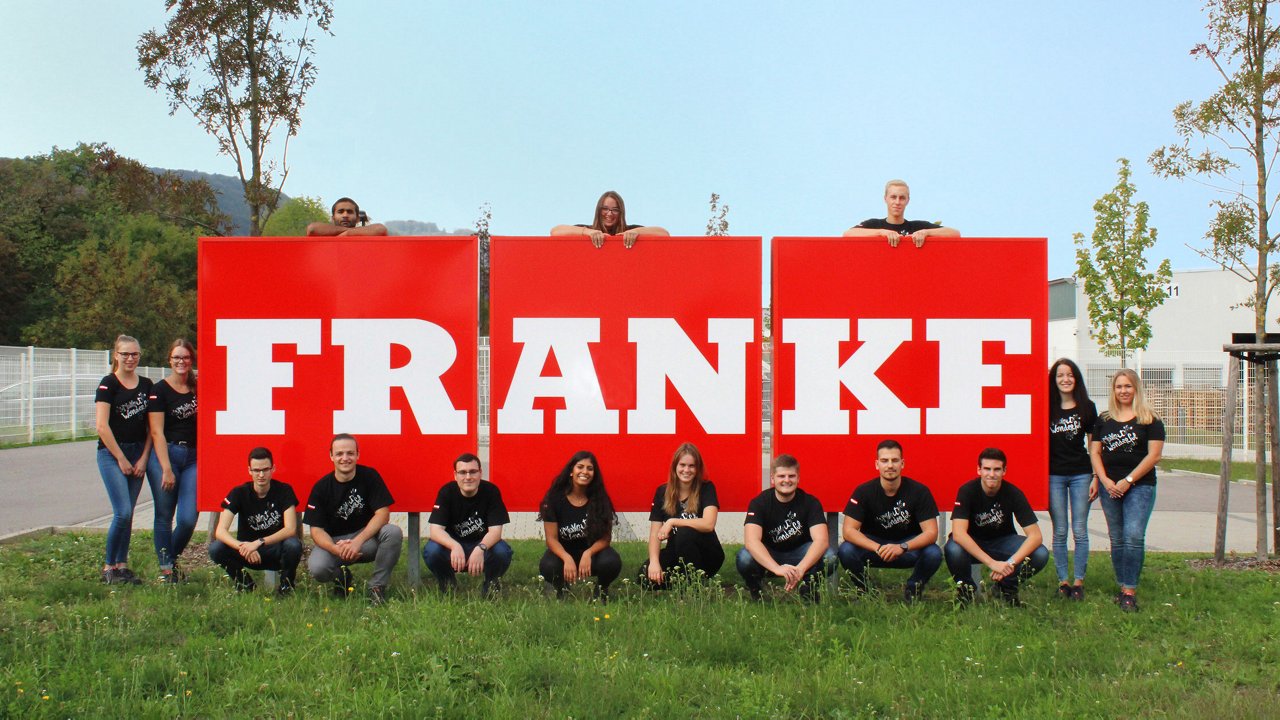 Establishing long-term partnerships with educational institutions in many of the countries in which we operate is an important part of our community outreach – we provide practical training to supplement students' theoretical education and to help boost young people's job prospects. At the same time, we are benefiting from the skills they bring to Franke.
For some professions, such as production engineering, logistics and industrial maintenance, it is imperative that students gain practical, hands-on experience and learn from experts, on the job. We are proud of the apprenticeship programs we have established and the partnerships we have therefore formed with educational institutions. Here is a snapshot of the various partnerships and programs we offer around the world.
Our involvement spans the globe
France
Educational partnerships: Several schools in and around Paris, including PROMEO
Age of the apprentices: 18–22 years old
Apprenticeship field: Customer Care, HR, Marketing, Technical Maintenance
Length of apprenticeships: 1–3 years
Typical activities: Requested
"Our HR apprentice started three years ago and will finish in September 2022. She acquired a lot of experience and autonomy in her position as HR Assistant. Such a duration means the training and the development we provide is very consistent and significant. In return, our apprentice is as operational and efficient as an employee. We currently don't hire apprentices at Franke France S.A.S once they finish their training, but this would be a positive step, in order to retain well-trained and motivated talent." Cedric Lacomme, Cluster Human Resources Director, Franke France S.A.S.
Germany
Educational partnerships: Local schools and Baden-Wuerttemberg Cooperative State University (DHBW)
Age of the apprentices: 18–20 years old
Apprenticeship field: Commercial, Logistics (warehouse, supply chain)
Length of apprenticeships: 36 months
Typical activities: Commercial clerks work across all commercial departments; logistics specialists work on warehouse and supply chain tasks.
"The quality of apprentices we receive is very high, and so is the satisfaction of the apprentices with the program. Almost every apprentice stays on at Franke Foodservice Systems GmbH and Franke GmbH following graduation." Florian Goronzi, Apprenticeship Management, Franke GmbH, Germany
Philippines
Educational partnerships: Dualtech Training Center Foundation, Inc.
Age of the apprentices: 18–22 years old
Apprenticeship field: Production
Length of apprenticeships: 18 months
Typical activities: Apprentices rotate through each production area to learn a variety of skills. They spend five days in the factory and one day in school.
"Dualtech is a private vocational school that trains over a thousand scholars from the poor sectors of society each year and partners with over a hundred companies in training them for eventual employment. The apprentices really look forward to future careers with Franke, and the majority of apprentices are employed as Production Operators at Franke Foodservice Systems Philippines once they graduate from their studies." Cheryl Juliano, OD Lead / HR Business Partner FS APAC, Franke Foodservice Systems Philippines, Inc.
Poland
Educational partnerships: Not official partnerships, but we accept students from local universities: the Technical University of Gdańsk, the University of Gdańsk, and Gdynia Maritime University
Age of the apprentices: 20–25 years old
Apprenticeship field: Engineering, Production Planning, Purchasing
Length of apprenticeships: 6 weeks
Typical activities: Requested
Spain
Educational partnerships: Universitat Autònoma de Barcelona (UAB); Fundació UAB - Barcelona
Age of the apprentices: 19–21 years old
Apprenticeship field: Logistics
Length of apprenticeships: Four months (four hours per day)
Typical activities: Linking import invoices with product invoices; follow up tasks for returns to warehouse; supporting outbound processes such as claims, incidences, delivery appointments with customers and other basic tasks supervised by our Supply Chain Manager (SCM).
"These programs are a great opportunity for the students to be part of a real company and develop their skills for the future. The students provide valuable contributions to the logistics division at Franke España, SAU, and we have received very positive feedback from the students and also from the university regarding the program." Jose Gato, Operations Manager, Franke España, S.A.U.
Sweden
Educational partnerships: Skellefteå kommun yrkeshögskola in Västerbotten County; and Luleå Technical University in northern Sweden
Age of the apprentices: 20–30 years old
Apprenticeship field: Production Engineering
Length of apprenticeships: 6 weeks to 3 months
Typical activities: The most recent program was in cooperation with Yrkeshögskolan from Skellefteå municipality whereby we had two students working on a pure efficiency project within production. They had to program a Cobot application and arrange the equipment around the Cobot for optimization. Following some fine-tuning, the project ended up in a saving of 0.5 FTE.
"The partnerships for these apprenticeships are a win-win. According to Yrkeshögskolan, it is absolutely crucial to involve the students in such projects to give them insights into both industries (technical) but also working cultures. From Franke's perspective, it's not only a chance to receive help, but it's also an opportunity to highlight the forward-looking work we do as a company." Robert Johansson, Plant Manager, Franke Home Solutions, Sweden

The US
Educational partnerships: Two local high schools (Lincoln County H.S and Fayetteville H.S.); and Tennesse College of Applied Technology (Fayetteville, Winchester, Shelbyville, Pulaski, and Tullahoma)
Age of the apprentices: 18+ years old (with plans to extend the program to 16 and 17-year-olds in the future
Apprenticeship field: Industrial Maintenance, Welders
Length of apprenticeships: 3 to 6 months
Typical activities: The current focus of the program is developing welding skills. We will be evaluating other areas of opportunities as the program develops.
"We have developed strong partnerships with local community high schools and colleges, offering students apprenticeships and work-study programs to help them determine their future career paths. All apprentices are hired by Franke once they finish their studies. We also have a partnership with Workforce Development, Fayetteville, and have plans to open an on-site school for welders and industrial maintenance in future years, whereby students would undertake both theoretical and practical learning onsite at Franke." Brenda Mercier, Human Resources Business Partner, Franke Foodservice Systems, Inc.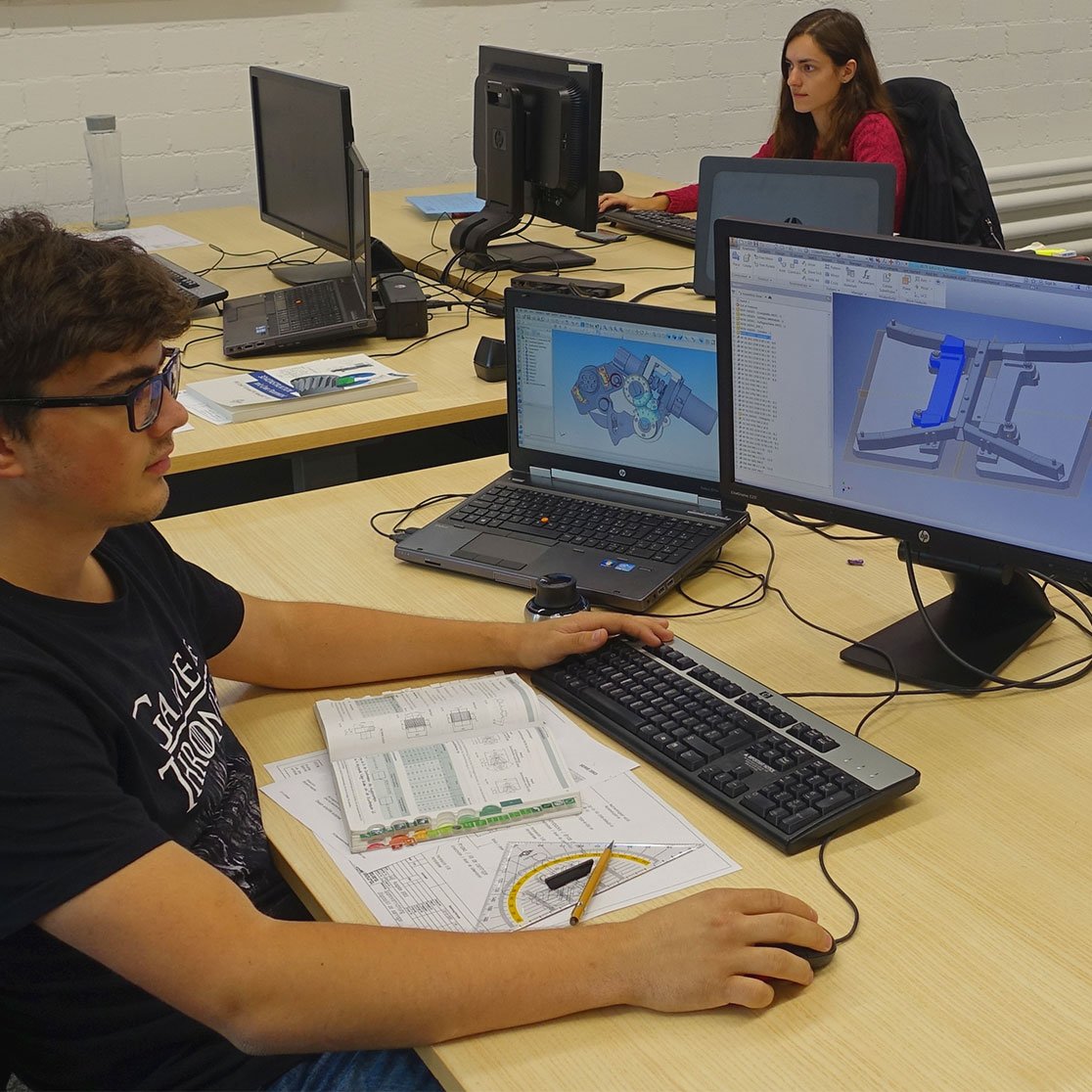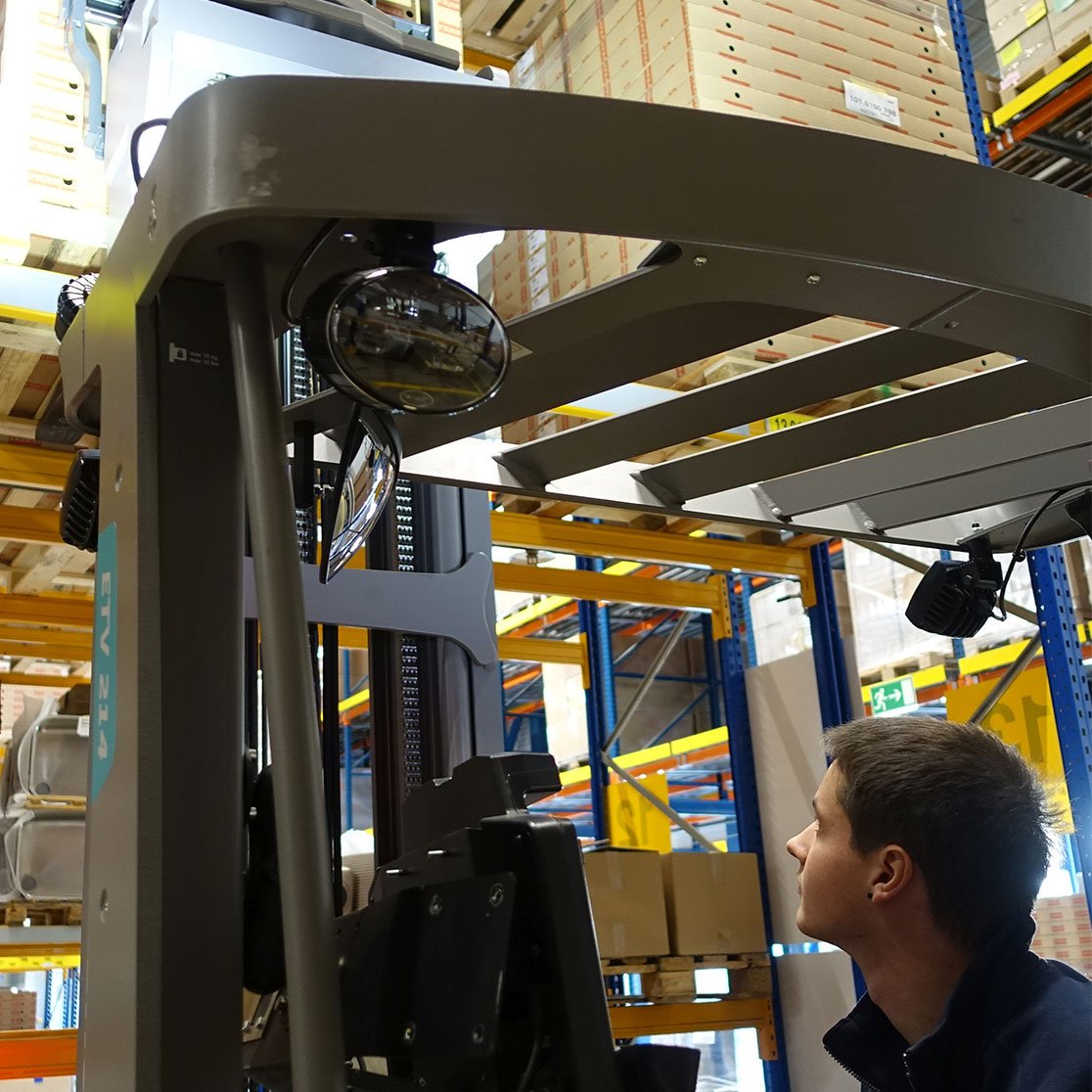 Contact the Sustainability Team
Do you have questions or suggestions for sustainable solutions? Just send us an e-mail.