Discover our award-winning designs
The focus on excellence that lies at the core of everything we do and our ability to integrate aesthetic perfection with modern technology and leading performance are the elements that our partners and customers associate with our brand, as they rely on us to create the products they love and trust.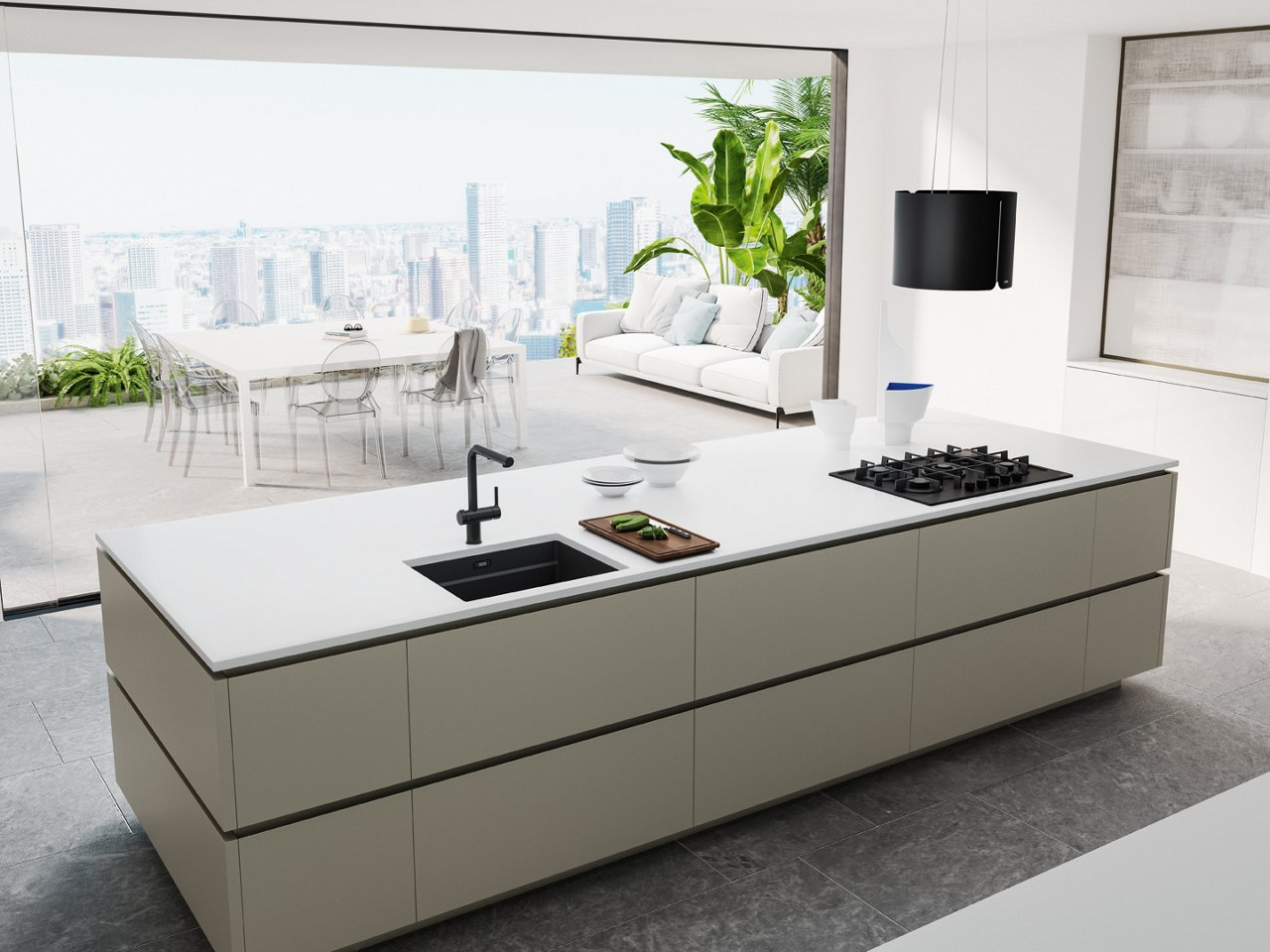 For over 110 years, Franke Designers have prided themselves in their craftsmanship when developing high-quality Swiss-made products. Timeless yet contemporary design has remained at the forefront of innovation at Franke, a promise that has been recognised globally, with over 120 awards won.
Latest award highlights
Best of the Best Red Dot winner 2022
Our innovative Active Twist Tap is specially designed to link the tap and sink with a dial that, when turned, operates the waste outlet, enabling the water to drain away easily, safely and hygienically. It received this prestigious award for its unique functionality and equally striking aesthetics, which feature a matte black finish.
Cooking is faster and more fun in a beautifully integrated and highly functional workspace, which is precisely what you get with the updated Kubus. With its accessory ledge, you'll be able to enjoy a wide variety of specially-designed accessories conceived to improve every culinary process.
Read more about our previous awards
Where to Buy
Whether you're starting a new project of renovating your kitchen, our trusted Franke partners are ready to bring your vision to life.