Franke Coffee System's new brand ambassador
Wojciech Tysler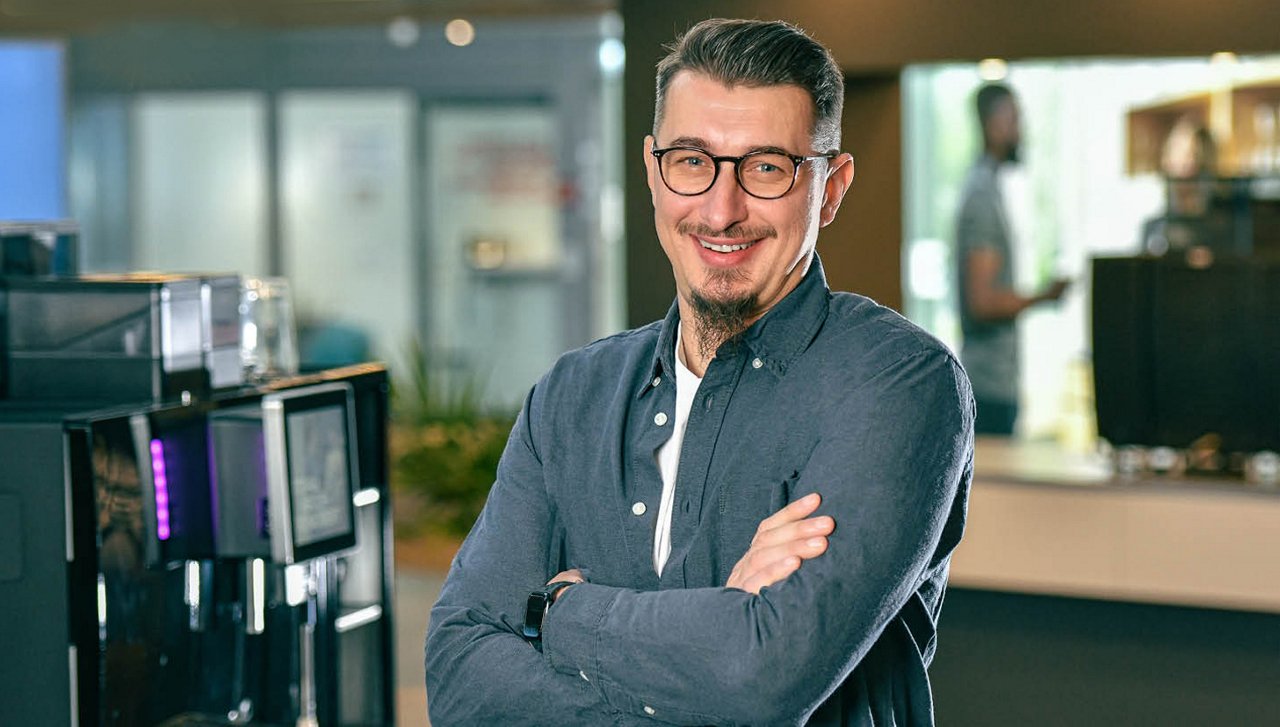 Welcome to our first Brand Ambassador
We are very pleased to announce our new Brand Ambassador: Wojciech Tysler, SCA World Barista Championship 2021 finalist and out-and-out coffee lover. His passion for the perfect cup of coffee brought him to Franke Coffee Systems. With his winning personality, outstanding coffee knowledge, and exceptional Barista skills, he will show our fully automatic machines and technologies from an exciting new angle.
"Franke's innovative technologies paired with my barista skills are the perfect recipe to delight customers" – Tysler states. "Once set, Franke's fully automatic coffee machines consistently create delicious coffee beverages. Baristas may focus on maintaining eye contact, offering a friendly smile, and engaging in small talk while signature coffee drinks are being prepared." 
Having worked in the hospitality sector for the last 16 years, Wojciech has a clear picture of the end consumers' needs and demands. He will provide us with fresh industry insights and share the latest coffee trends as well as newly developed signature recipes with us and you.
We are looking forward to this exciting journey together with Wojciech Tysler!  
Come back here for more.