Sending the right climate signals – with clean solar power
More solar power and lower CO₂ emissions thanks to solar power plants at the Franke sites in Helmond, Sassoferrato, and Manisa. With this strategy, the Franke Group is expanding its focus on clean energy and making a significant contribution toward shrinking its CO₂ footprint.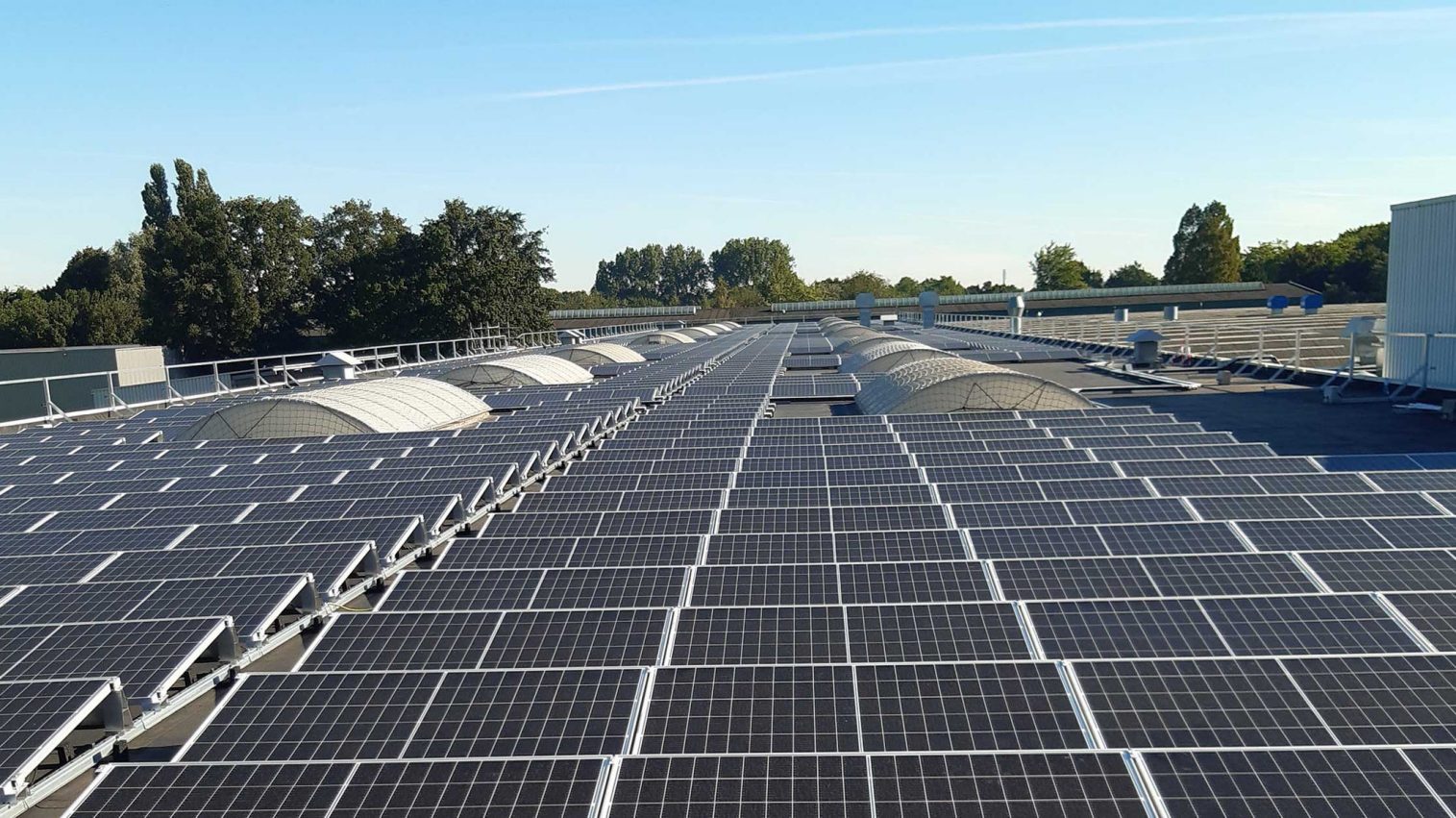 In September 2020, Franke Nederland B.V. put a new solar power plant into operation at its site in Helmond (Netherlands). "With our commitment to environmental sustainability, we are sending positive signals to our customers, our staff and the whole company," commented Mike Marteau, Operations Manager at Franke Netherlands.
The 1,038 roof-mounted solar panels cover an area of approximately 4,000 square meters. Each year, they will generate approximately 287 MWh. Compared to the previous electricity requirement, which was mainly derived from fossil fuels, this will save 158 tons of CO₂ every year. Looking at the next 25 years, this will amount to 7,180 MWh of electricity generated by the new system. By this reckoning, CO₂ emissions will be reduced by around 4,000 tons.

Mike Marteau commented on the company's solar power system. "Sustainability is important to us and will become even more so in the future. Electricity is also becoming increasingly more expensive, and it is likely that CO₂ emissions will be taxed even more heavily in the future." This means it is important to take the right actions now, in advance. By using solar energy, the Franke Group is guaranteeing its corporate and environmental responsibility. Marteau went on to say: "We are also taking an important step towards securing our own power supply and thereby towards assuring the long-term success of the business."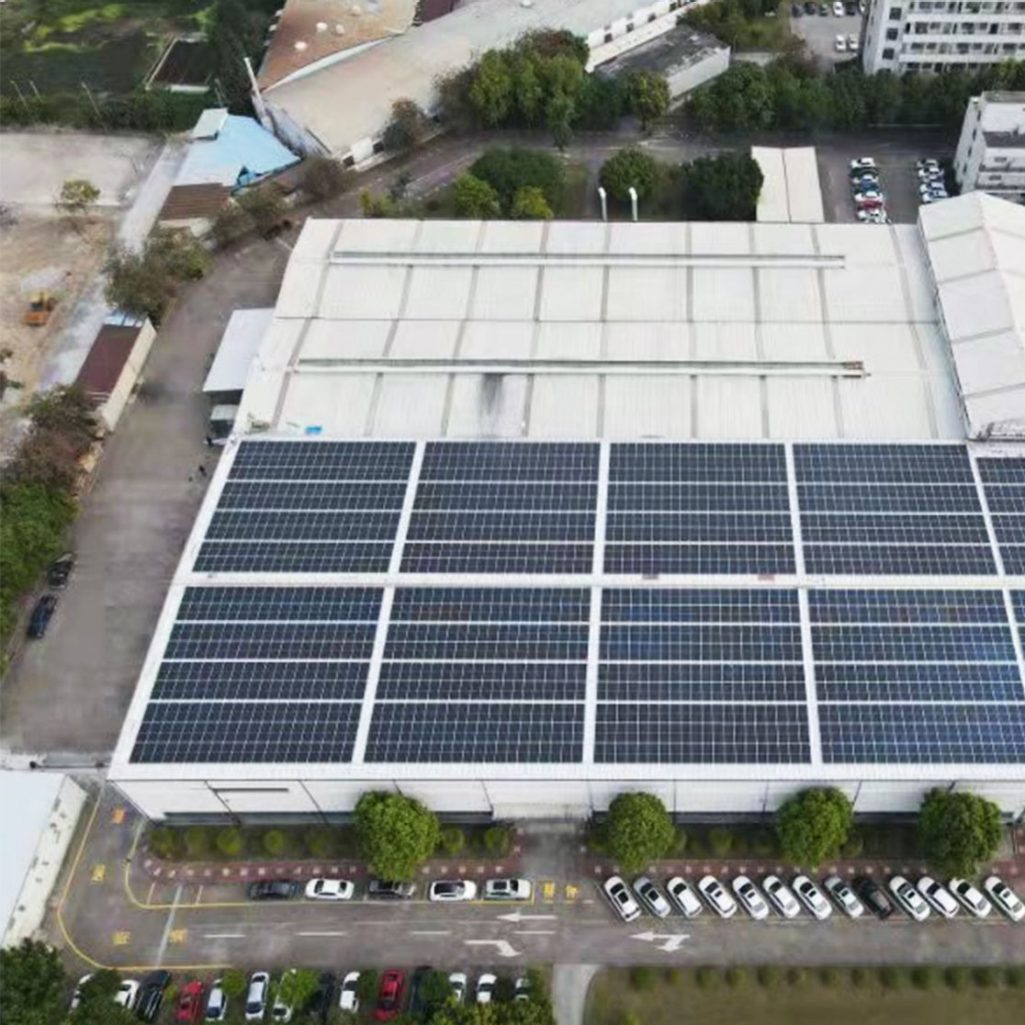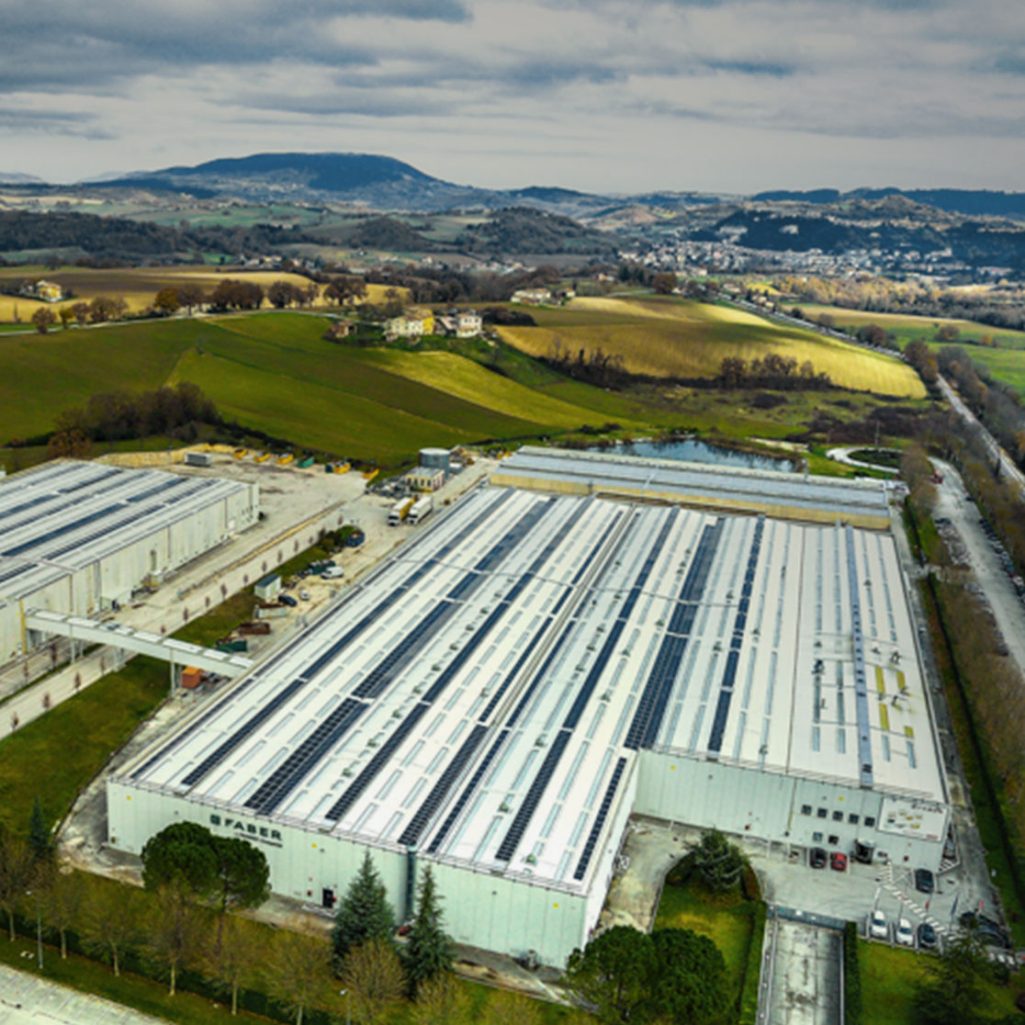 Other projects in the pipeline
The new solar power plant in Helmond was the first step in a two-phase project. The roof of an old production building is currently being renovated in readiness for the installation of another solar plant. The system will have 1,952 panels that can deliver a total of 630 MWh of power annually. Based on the current electricity requirement, this will allow an annual saving of 297 tons of CO₂.
In 2020, there was a big push forward on Franke's two other solar power projects, at the sites in Sassoferrato (Italy) and Manisa (Turkey). At the Sassoferrato site, the entire logistics division and part of the production building will be covered with 2,666 panels on a surface area of 4,500 square meters. The new solar power system will come into operation in August 2021. Engineering calculations show that approximately 1,000 MWh of electricity can be produced per annum, thus reducing CO₂ emissions by 305 tons per year.
The feasibility study of the solar power plant planned in Manisa is in progress. In 2020, the feasibility study for this project was prepared and the permit application was submitted. Plant manager Ahmet Hüseyni expects solar power to start flowing from the roofs of the factory in Manisa in 2022 at the earliest. With a theoretical panel area of 10,000 m², an electricity output of around 2,000 MWh per year can be expected, saving around 600 tons of CO₂.
Collectively, the four installations mentioned above might soon be able to deliver 4,000 MWh of power each year, saving almost 1,500 tons of CO₂ annually. That is equivalent to the annual power requirement of 900 Swiss single-family houses, or approximately 3,600 people at modern living standards.
Contact the Sustainability Team
Do you have questions or suggestions for sustainable solutions? Just send us an e-mail.