Stainless steel worktops – tailor-made to last
High-quality materials, lasting design and exceptional performance – tailored to your unique professional needs.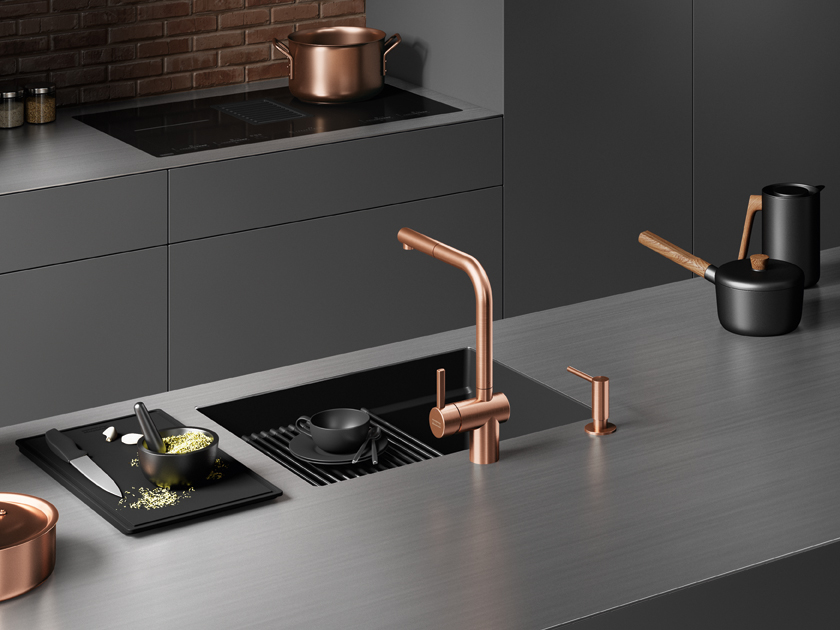 True to our legacy of innovation and technology, Franke stainless steel worktops are hygienic, durable and meet the highest standards of design and quality. Whatever your taste, budget or requirements, we work with you to personalize your professional kitchen space to perfection.
Chefs around the world choose Franke for our commitment to quality and unmistakable flair for design. We combine the finest materials with state-of-the-art production techniques to deliver a space you love – so you can prepare every meal with love.
Advantages of a stainless steel worktop
FineSteel
Band Finish is our classic, semi-matt and slightly reflective surface.
The design studio: competence made in Switzerland
Design Atelier in Aarburg, Switzerland, Franke design studio, cuts every worktop with millimeter precision using laser technology and with varying cut-outs, such as for flush-fitting cooking zones. The bowls and sinks are seamlessly welded by hand. Since the solid panels are placed on a substructure, they appear to be floating on the body. With the right stainless steel fitting, you can have beautiful design concepts from a single material.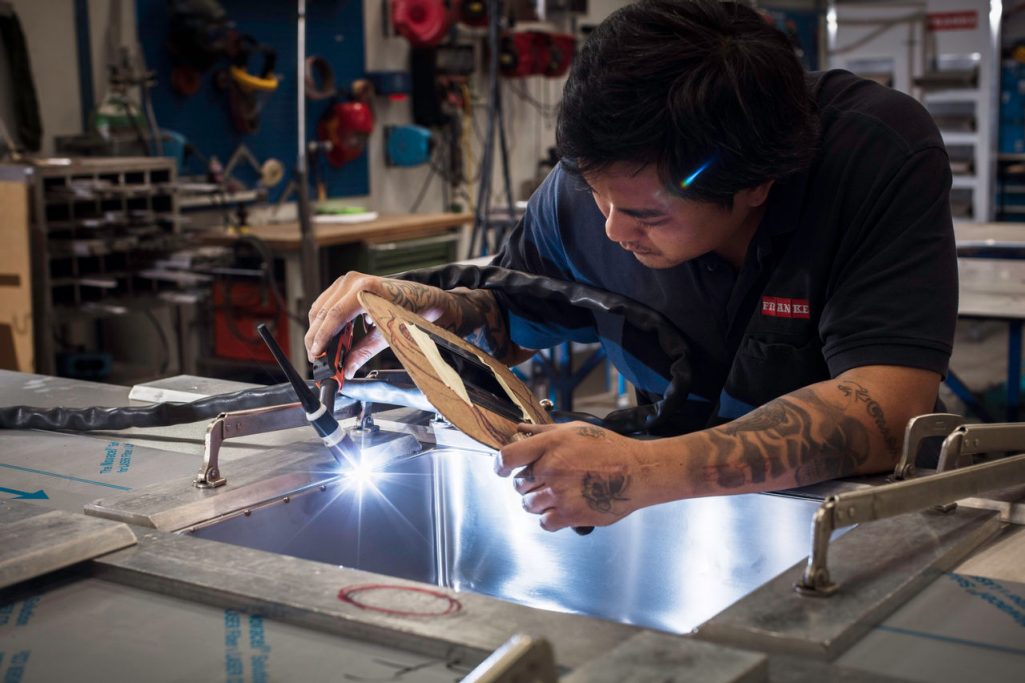 Find a Franke Partner
Whether you're starting a new project of renovating your kitchen, our trusted Franke partners are ready to bring your vision to life.