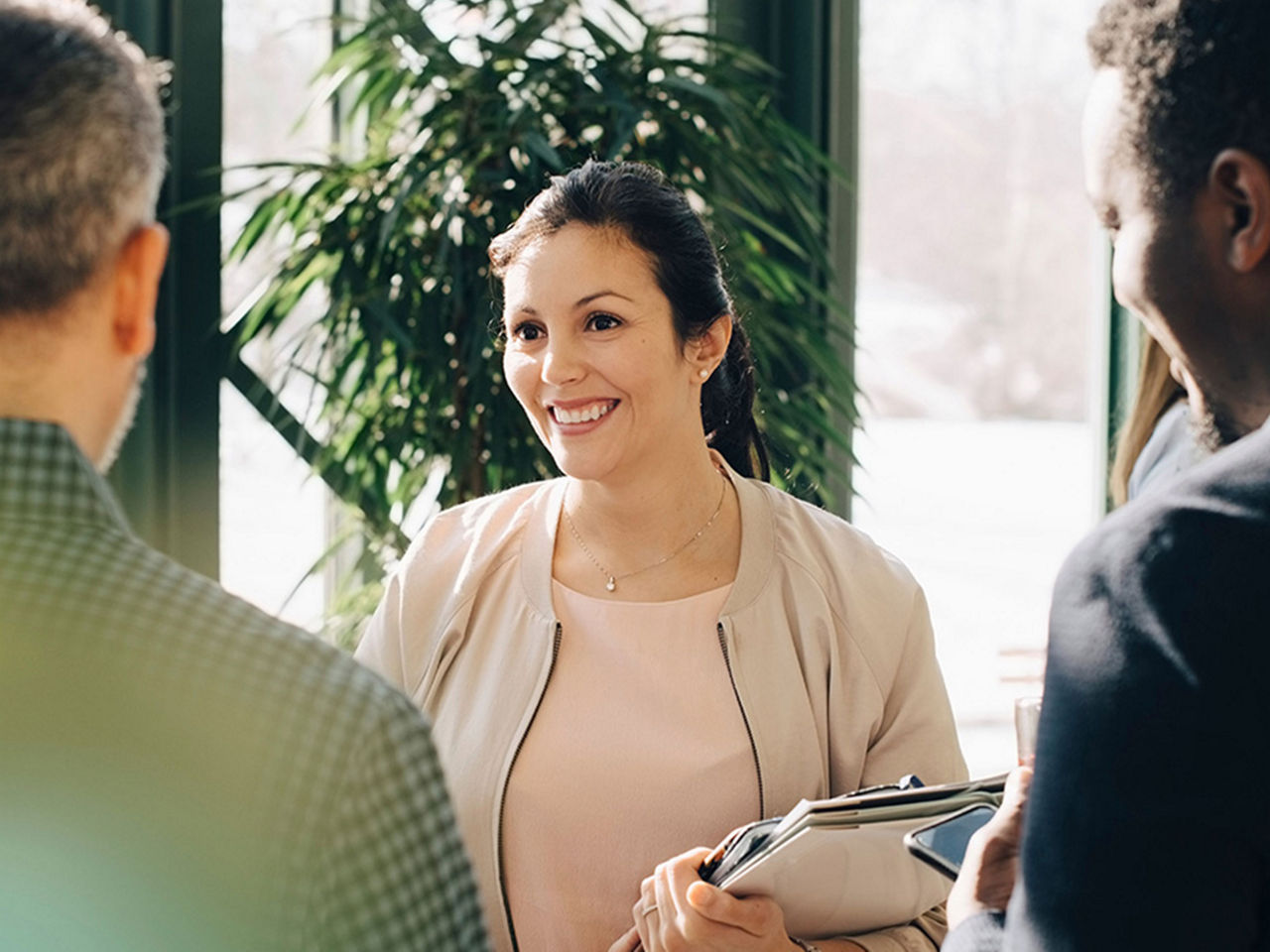 Professionals
We are humans with everything that comes with it: Leaders, guides, coaches, challengers, listeners. Let's be Franke – together.
Our teams

We move forward as leaders today to adapt to the challenges of tomorrow. Join our global, diverse and creative team of people on our mission to transform change into opportunities to shape a better living.
You share our passion for innovative engineering, unique design and outstanding quality? You will develop solutions that drive our customers forward as part of a globally networked team. We use goal driven thinking to turn change into opportunity together.
Top performance requires optimized working conditions, in any setting and at every location. We want our employees to feel comfortable and enjoy going to work in a contemporary modern environment. Create inclusive and sustainable working environments at Franke for this purpose.
The health and safety of our people is our top priority. Use your knowledge and experience to eliminate potential risks in the workplace and ensure that current safety standards are met.
The quality of our products is decisive for our customer satisfaction. Our production system establishes benchmarks around the world. Think our processes further and dare to try new procedures in our global team. We offer you diverse and challenging opportunities.
As part of our procurement team, you will support colleagues in all areas of the company in the procurement of goods and services. Use your negotiating skills and commercial know-how for our joint success.
Quality gives you responsibility for ensuring that our products and services live up to our claim of developing outstanding solutions. At the same time, you will support a culture of continuous quality improvement to ensure that Franke occupies top positions in its markets.
In supply chain management and logistics, you ensure a smooth supply chain from the purchase of raw materials to the delivery of our products to customers and set the highest standards in dealing with partners and suppliers. Your expertise makes us reliable, trustworthy and efficient. We focus on continuous improvement and look forward to your ideas.
Our after-sales services and sales back office play a mission-critical role in delivering on our customer promise to consistently provide outstanding solutions and services. With know-how and a passionate service orientation, you will ensure that Franke is and remains the first choice among our customers.
In rapidly changing markets, expertise and rapid knowledge transfer are of great importance. You bundle our know-how and current information on markets and trends for your colleagues. With your skills in research and analytics, you build the foundation for our ability to change and our innovative strength.
At Franke, our customers and their needs are the center of attention. As part of the Category Management team, you will closely collaborate with partners and suppliers for the benefit of our customers by defining and systematizing practical and strategical product groups.
Our customer promise is a responsibility to always deliver excellence. In customer service, you can take responsibility for world-class service and use our freedom to break new ground to achieve this goal. Create an unforgettable customer experience with Franke.
Everything we do is centered around the needs of our customers. You will carry this conviction, bringing your creatively, dynamically and with strong communication skills, even beyond our products. Bring your expertise of our markets and competitors to work hand in hand with sales to create a better life for our customers and ensure our success.
In a technology-driven company, innovation is inconceivable without outstanding research & development. Work together in globally networked teams to lay the foundations for outstanding solutions that inspire our customers.
At Franke, you think like an owner: You represent Franke to customers and partners. With your knowledge of people, industries and markets, you inspire others with our products and services. In sales and closing negotiations, you always bring the right solution to the table. With your commitment, we can meet customer needs in changing times.
As part of our service and maintenance teams, you contribute significantly to the smooth running of our production and logistics operations. You regard problems as challenges that you tackle creatively, pragmatically and with a focus on solutions.
In administration, you work at the important interface of the teams and departments at Franke and ensure that day-to-day business runs smoothly. The range of tasks behind the scenes is wide. Make a valuable contribution to the success of our company.
Develop and implement communication activities that shape Franke's image and reputation among internal and external stakeholders. Utilize your creativity, excellent language skills and outstanding project management. Become part of an agile team with the ambition to help shape the communication of the future.
Finance and controlling make up the financial brain of Franke. Support our regions, divisions and functions on all accounting and controlling topics.
At Franke, we are all about people. They are the key to our success. Recruit people that fit our company, develop and promote our talents and contribute to evolving the unique culture at Franke further.
A high-performance and secure IT environment is the backbone of all work at Franke. Apply your expertise to installing, maintaining and operating our IT systems. Ensure that our talents around the world work together efficiently.
Legal requirements for companies are constantly increasing. Advise your colleagues in our global legal and compliance team on all relevant legal and compliance issues.
Achieving excellence across our business requires leadership. Drive the transformation of the company and develop its innovative strength. Define our strategic guidelines and ensure their implementation throughout the operational business.
Are you open to challenges and innovative approaches because you continuously learn and encourage others? Enable your team to achieve top performance through intelligent project management. Think and act proactively in the process. Because we pull together and achieve our goals together.
You develop, implement and monitor sustainability programs with great passion. In doing so, you create the conditions for Franke to make a positive impact for customers, partners, and colleagues, as well as for society and the environment.