Mythos Masterpiece collection - Your latest work of art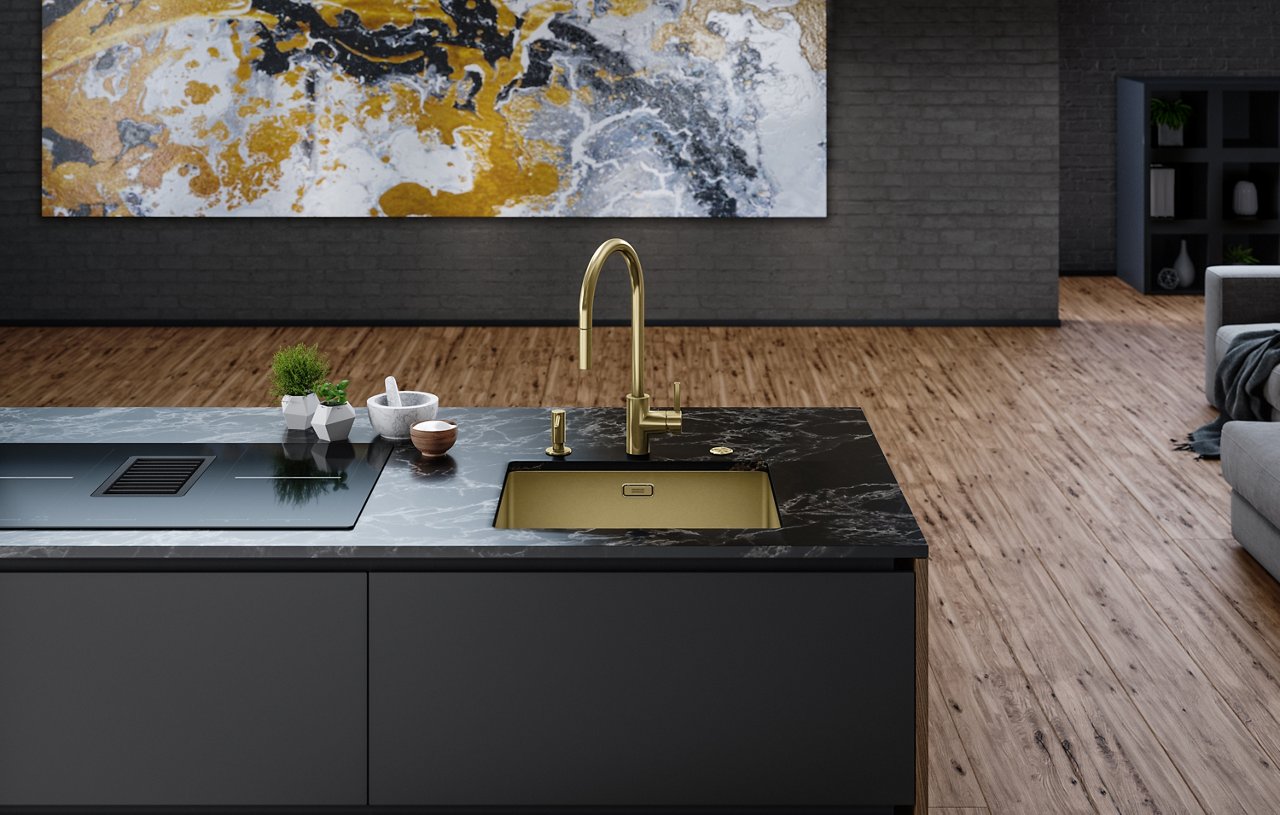 Add an artful finishing touch with Mythos Masterpiece
Express yourself with the Mythos Masterpiece collection; a specially curated selection of handmade bowls including taps, soap dispensers, overflows and a push button pop-up waste kit (Anthracite Premium Pack only). All produced in a choice of on-trend metallic colour choices to bring an elegant, artful look to your kitchen and home.
Stunning and sophisticated, each example beautifully blends exceptional aesthetics with uncompromising quality; giving you the freedom to create a look like no other.
Choose stunning Copper, bold Anthracite or sparkling Gold
To create your own, distinctive masterpiece, take your pick from a palette of pristine metallic shades. Stunning Copper can lend a modern mood to your kitchen scheme, while bold Anthracite can bring a darker edge to your design. Or for something that really sparkles and shines, Gold has got so much to offer.
Mythos Masterpiece colour choices:

At the heart of the collection are our popular BXM Bowls, all are manufactured from hardwearing, hygienic Stainless Steel. Our BXM Bowls reflect our reputation for exceptional quality and extraordinary expertise in pioneering production such products since 1911.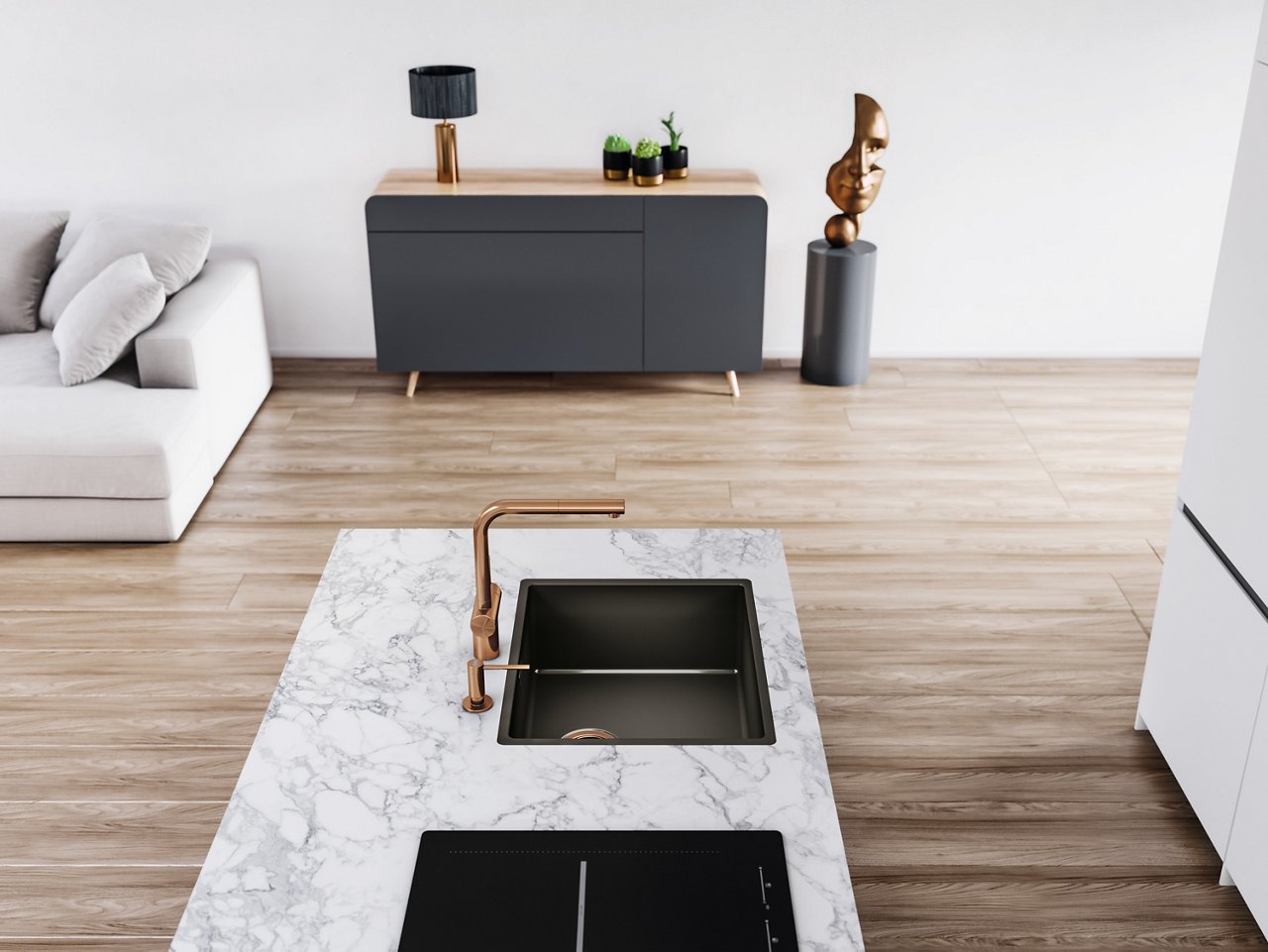 Giving the BXM bowl a thoroughly modern makeover, the Mythos Masterpiece collection adds three contemporary colour choices; beautifully blending exceptional aesthetics with uncompromising quality and allowing consumers the freedom to create a look like no other. On top of the durable Stainless Steel body's in on-trend metallic colours, we have a layer of our innovtive F-Inox Technology. This unique coating not only helps to prevent fingerprints and marks, but also makes the bowl easier to clean. For further protection, every bowl is also supplied with a coordinating wire grid. Perfectly matching your chosen finish, this is designed to stop pots and pans scratching the bottom of the bowl, preserving its looks longterm.

Elegant, distinctive and modern, prepare to make your mark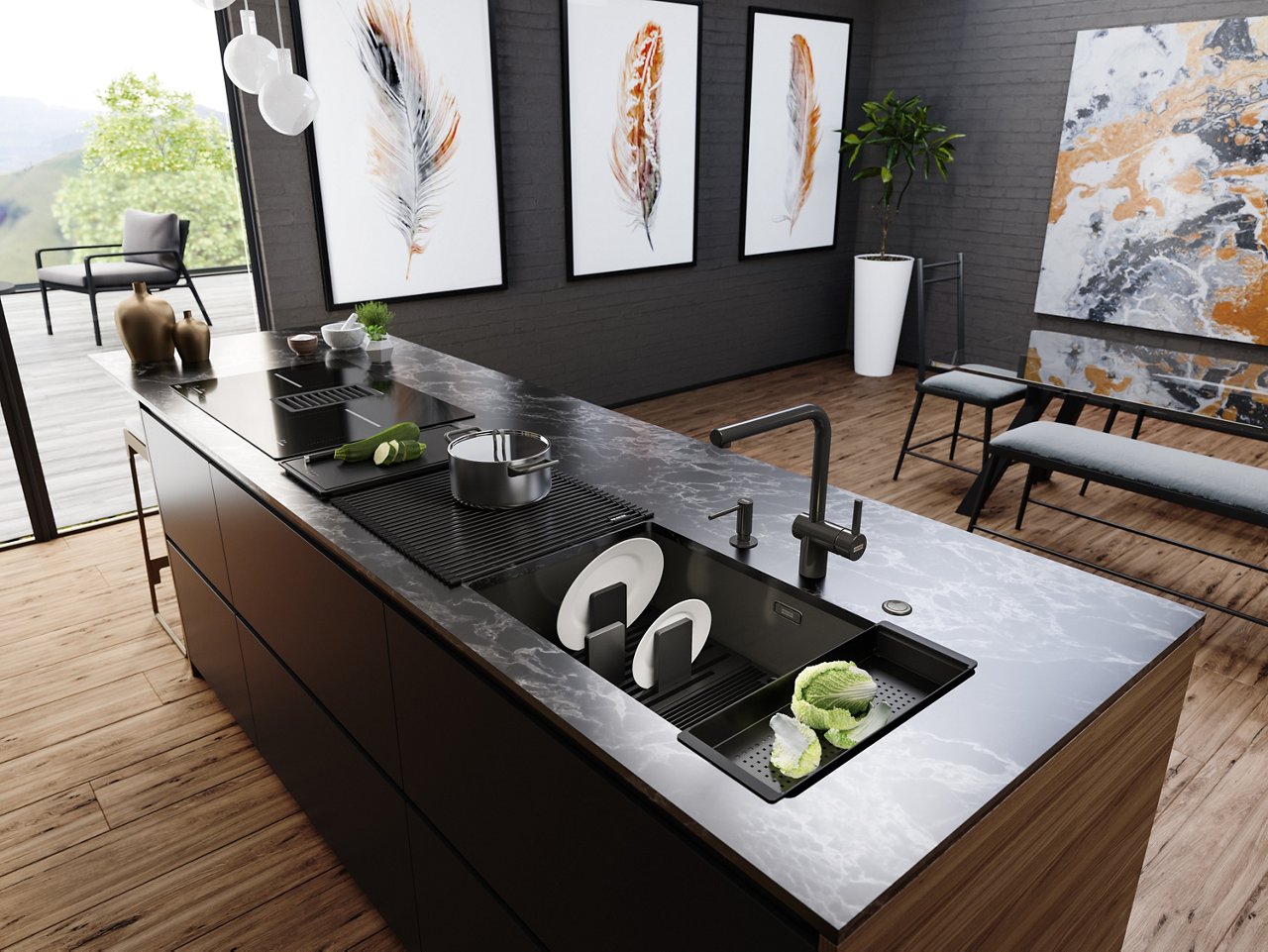 Premium Pack consists of: Bowl BXM 210/110-68 Anthracite, Anthracite overflow, Anthracite push button pop-up waste, Bottom Grid, Chopping Board also available is a Rollamat and a Strainer Bowl.

For an even more distinctive look, the Mythos Masterpiece collection also offers a Premium Pack that gives you a little more. A unique bottom grid that doubles up as a drainer, a rollamat for heat protection and chopping board plus colander for meal preparation. Whichever option you chose the Mythos Masterpiece collection reflects one of the most exciting and elegant home decorating trends. Show off your true colours with the Mythos Masterpiece collection; distinctive modern finishing touches that really let you make your mark.
Taps and soap dispensers to really complete the picture
Showing off your creative side doesn't have to stop at the bowl. Because the Mythos Masterpiece collection also includes our Atlas Neo and Eos Neo taps plus the Atlas soap dispenser in the same trio of metallic finishes. Match components in the same shade for a perfectly aligned look. Or mix things up to create a combination that's uniquely yours. You can also take your pick from our range of matching components, with waste kits, push knobs and overflows available in the same metallic shades - available at Central Services on 01782 599258.
Where to buy
Whether you're starting a new project of renovating your kitchen, our trusted Franke partners are ready to bring your vision to life.