Milan
Designing a sanctuary in an urban oasis.
Nestled between the graffiti-lined streets of Milan's slightly offbeat, hipster haven is the neighbourhood of Isola. Crammed with local boutiques, family-run trattorias, leafy courtyards and flea markets, this area is home to local and international creative agencies, design studios and the galleries that flank the humming Piazza Archinto. Characteristic of Milan, the architecture is composed of tall buildings and tiny narrow streets, but it's one of the few areas of the city where you can relax post-work over a glass of wine or an aperitivo and experience a panoramic sunset.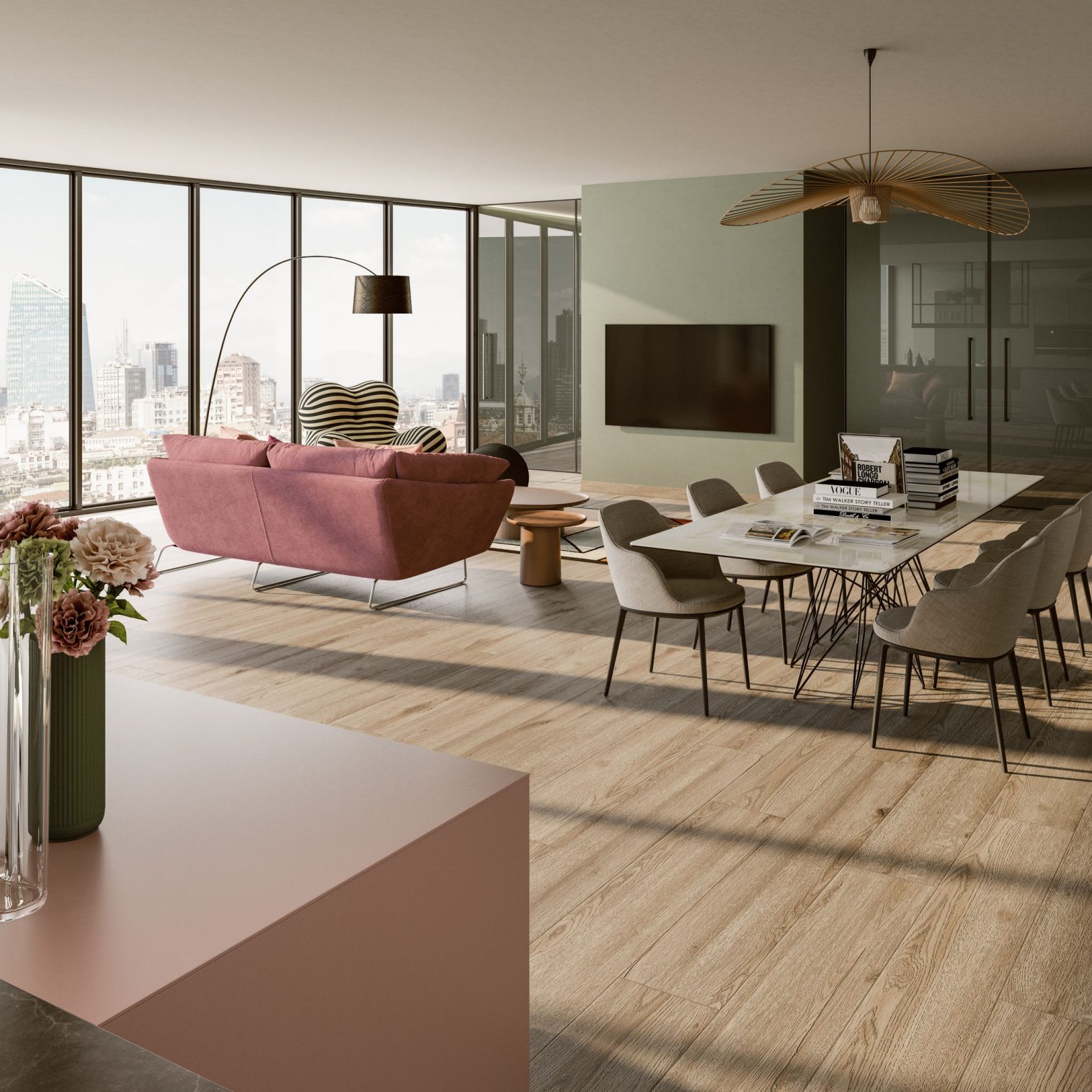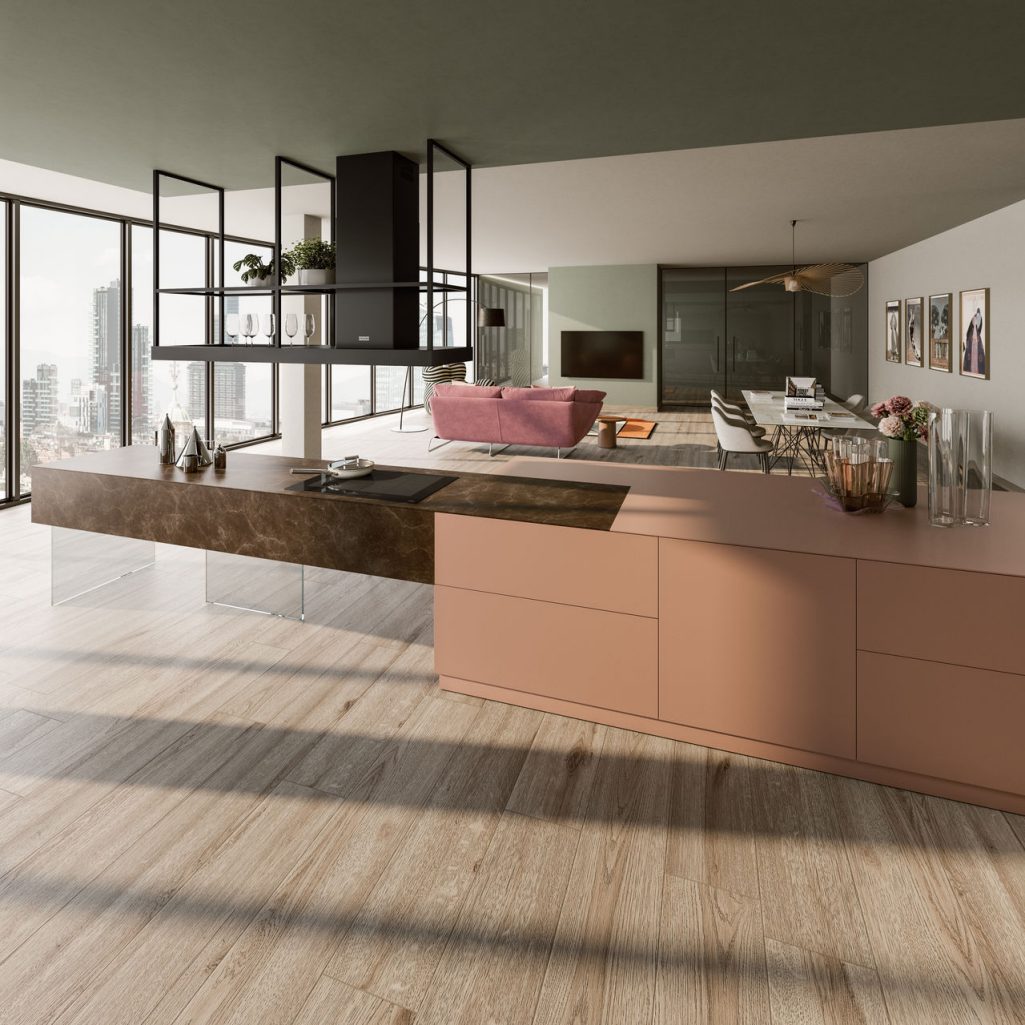 Bold, contrasting colours elevated by black accents create depth and contrast, befitting of a striking yet minimalist space. Matte black sinks not only complement the focal point of the kitchen but also provide the functional benefits that inspire Giulia's healthy cooking.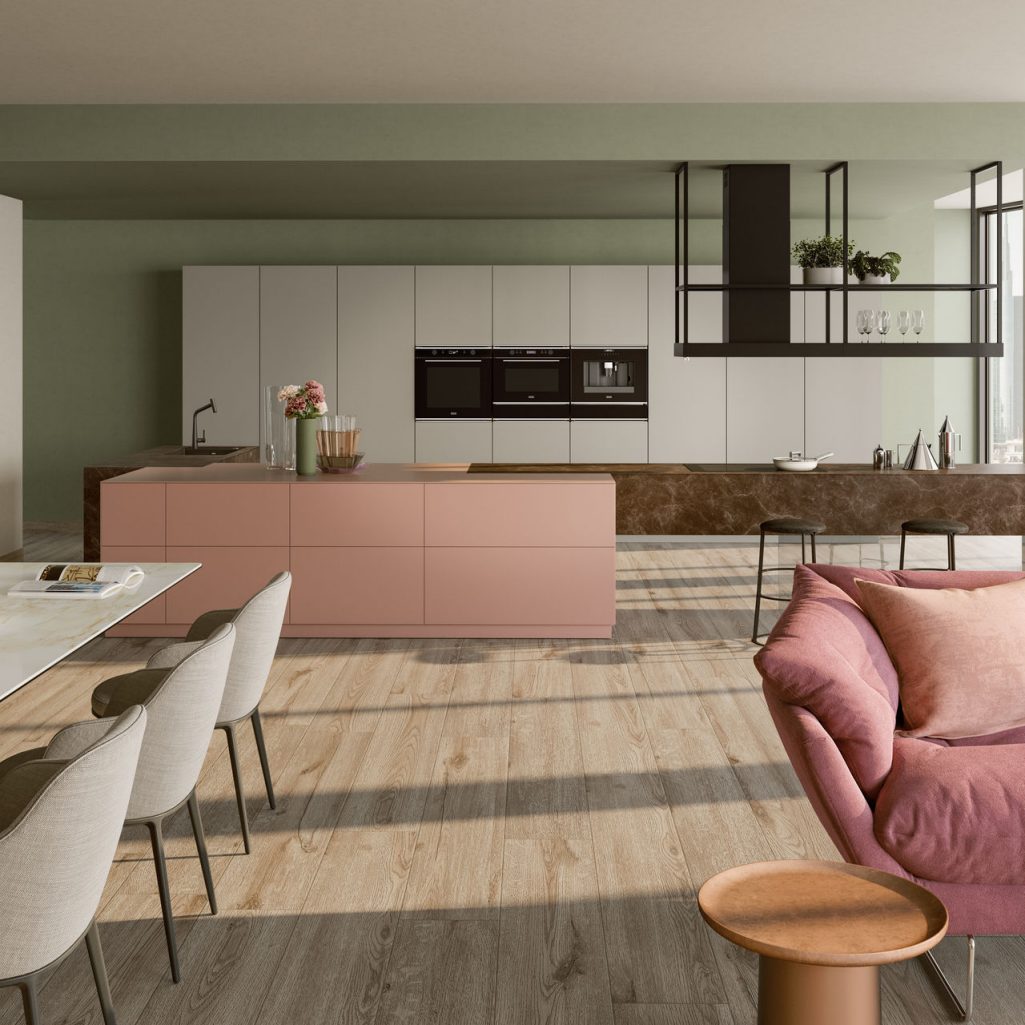 Integrated coffee machine: Mythos FMY 45 CM XS / Microwave: Mythos MWO FMY 45 MW / Warming drawer: Mythos FMY 14 DRW BK Black / Oven: Mythos FMY 98 P XS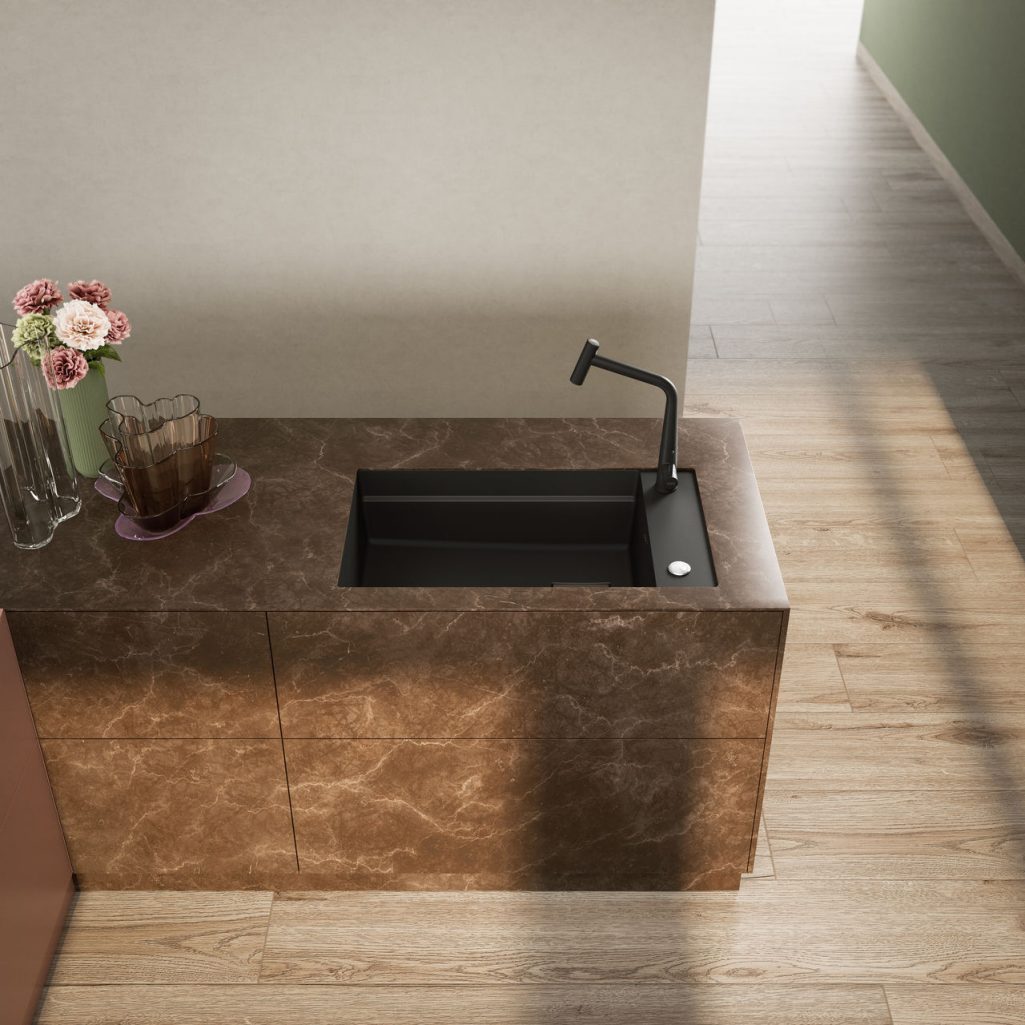 Kubus 2 undermount matte black / Icon tap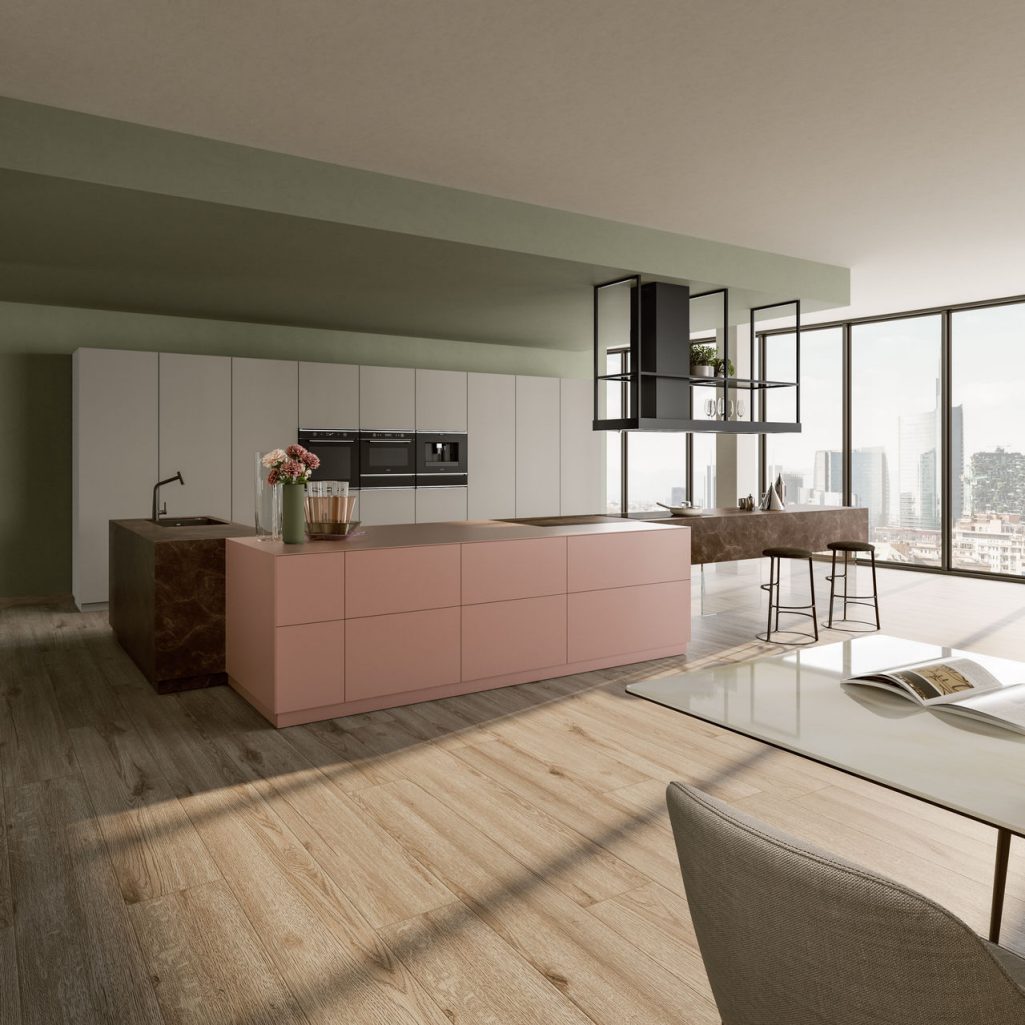 Texture and materials evoke the elegance of the spacious interior. With her choice of hob and island hood, Giulia created aesthetic harmony and gave her modern upholstery the chance to pop.
With cabinetry that reflects architectural lines, the design of Giulia's space demanded cleverly integrated appliances. By choosing Mythos appliances, with an oven, a microwave, a warming drawer, an integrated coffee machine and a Fragranite sink, all in black, she has created a visually stunning effect which enables her to move seamlessly when working in the kitchen.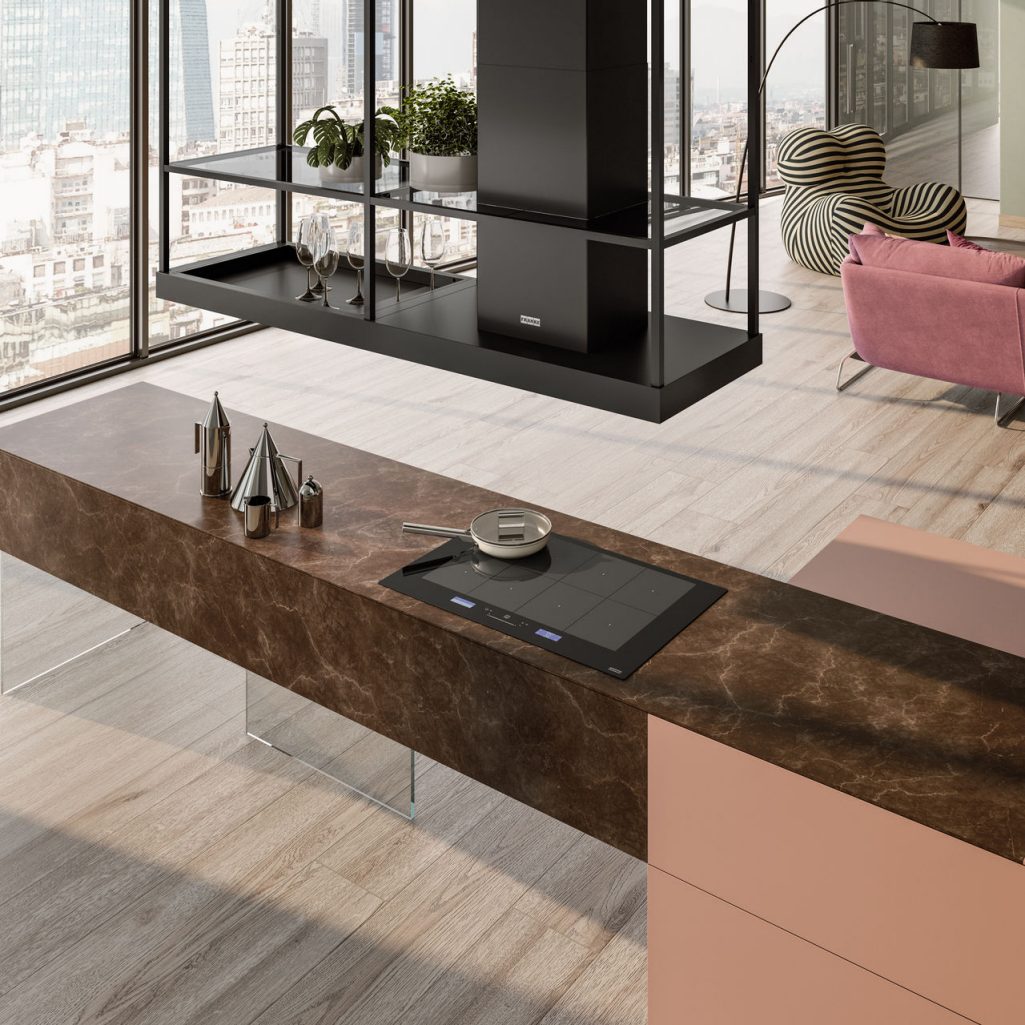 Mythos Induction FMY 80 / Mythos T Shelf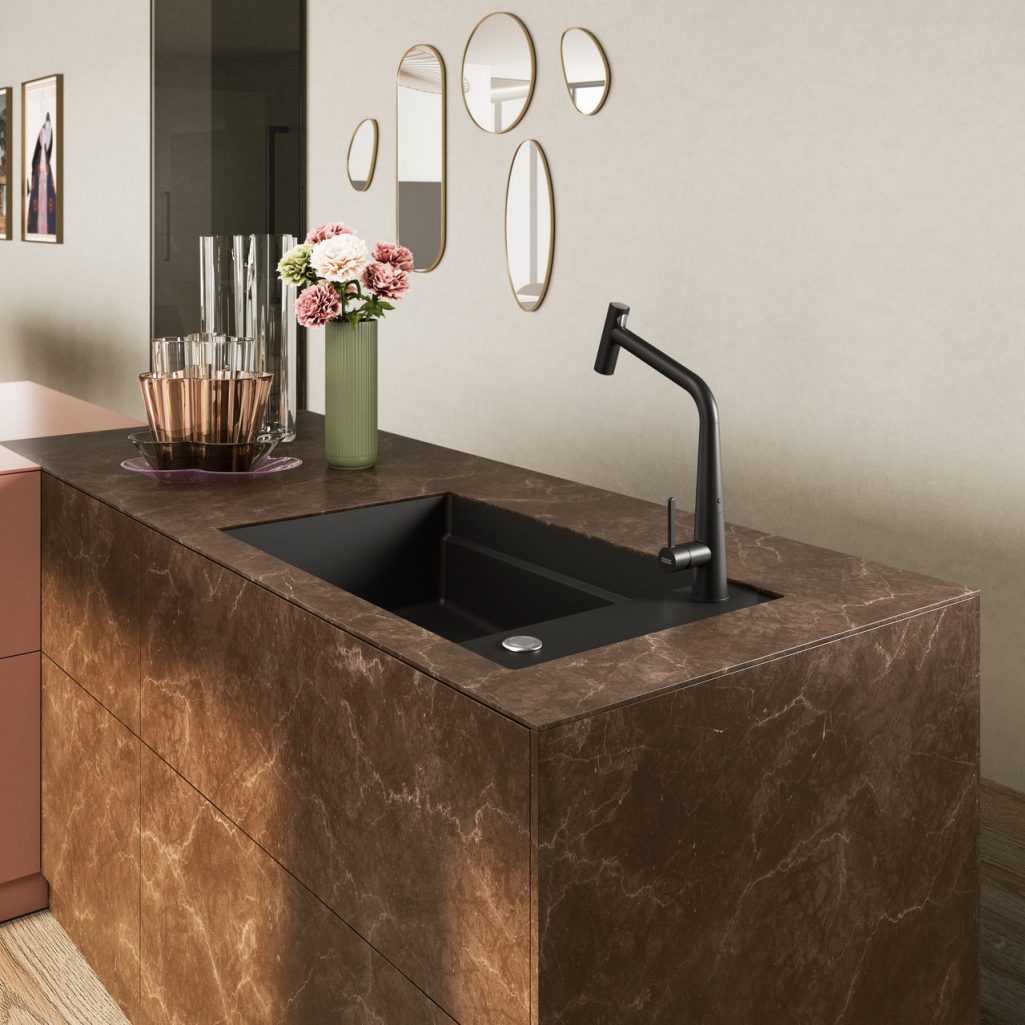 Kubus 2 undermount matte black / Icon tap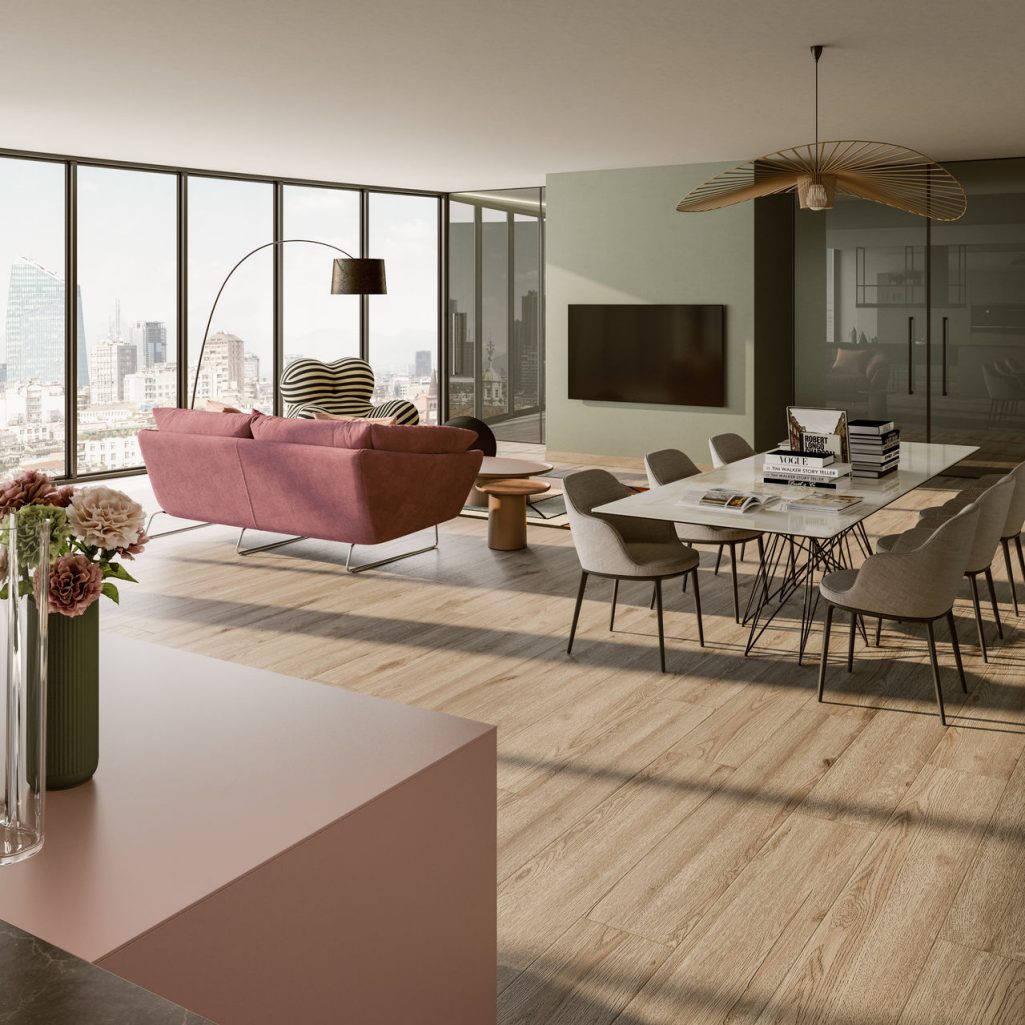 Design capital
Beneath the pulsing social life or "movida", Milan is a global design capital where a rich history of style feeds a lifestyle of exuberance and evolving cultural potential. Amidst eco-futuristic architecture and behind the facades of social housing from a bygone era, a new wave of Isola locals reside in brightly accented interiors.
Franke products used
Find the products that inspired Giulia's dream kitchen.
Inspired? Bring the essence of Milan into your own kitchen.
Contact one of our partners to turn your dream into a reality.