Helping recent graduates thrive in their new careers
"We developed the Graduate & Early Career program in 2021 to guide young graduates through their first challenging roles at Franke and help them build a solid foundation for their professional development," explains Nadja Günthard, Global Recruiting & Talent Manager.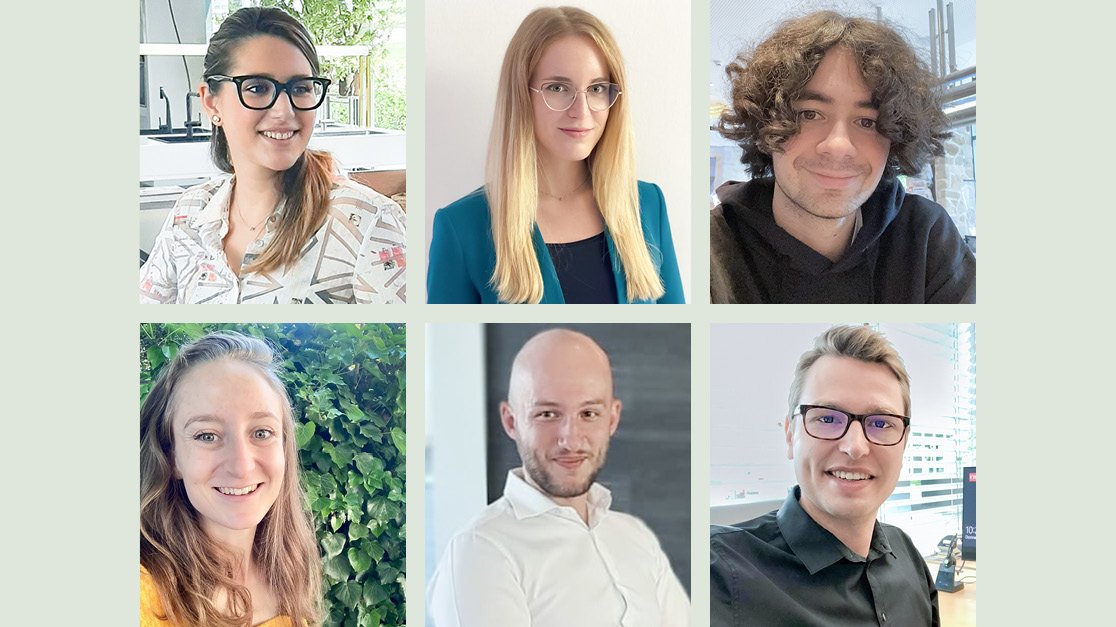 "It can be a little overwhelming transitioning from a master's degree to a role in a global organization, taking on challenges and responsibilities from the very outset, building up your own professional network and learning the ins and outs of the corporate world. We want to help make the transition as smooth as possible while empowering the recent graduates to take ownership of their career development."
All participants are paired with a mentor, an experienced member of staff who can provide task-related and emotional support through monthly discussions – or more frequently if required. All mentor discussions are strictly confidential and kept separate from performance appraisals. Providing GEC participants with this safe space to learn and develop is integral to the success of the program.
"Throughout the program participants have regular check-ins with their supervisors to discuss progress and ensure they are gaining the most from the program, and we regularly monitor feedback from participants to optimize the structure and content of the program," says Nadja. "The learning that takes place during the 12 to 18 months is a two-way process: the GEC participants learn from the various experiences, from their supervisors, mentors and the other participants, while also bringing their own insightful, fresh perspectives to the company and our existing ways of working. In return for their strong commitment to the program, GEC participants can really take ownership of their career development and have the potential to truly excel at Franke."
An emphasis is placed on networking to fully integrate GEC participants into the Franke community, and participants will spend 1 to 2 days shadowing a relevant leader, gaining a unique insight into higher-level company discussions.
"With the program's focus on collaboration and networking across functions, departments and business groups, and by enabling participants to bring their millennial perspectives to typically senior discussions during the leader shadowing activities, the program actively contributes to our diversity and inclusion measures, so the benefits extend across the organization."
The recruiting team collaborates with various universities such as the University of St. Gallen (HSG) and the University of Neuchâtel in Switzerland, and Bocconi University in Italy to attract high-quality graduates to the program. There are four stages of the GEC program: onboarding, driving projects, deepening engagement, and preparing for final role placement.
The participants enrolled as the first cohorts in 2021 worked in automation engineering, human resources management, procurement, supply chain management and sustainability management.
Quotes from participants
"This 18-month program is giving me the opportunity to be curious, explore, and shape my career in a way that suits me best," says Aude Lecrivain, Environmental Sustainability Project Manager. "I have the opportunity to dive deep into challenging and long-term projects while having support from external coaching and internal mentoring. I've also acquired a good overview of the company through my projects. The GEC program is about being part of a diverse community made up of colleagues from different backgrounds. We're very much aware that we are in the driving seat of this journey, and we are doing everything to get the best out of it."
"Being part of a global GEC community where you can exchange ideas, opinions and traditions adds enormous value to the personal and professional development of a fresh graduate," says Dragos Froicu, Automation Engineer. "I was drawn to apply to the GEC program because of the opportunity it offered of building a global network and to make an impact from the very beginning, in my case, contributing to the automation and digital transformation of Franke production processes. With the strong support of my coach, I've learned how to define smart goals and strategies to achieve them, step by step. Building deep connections is fundamental to a successful career, and the GEC program enables me to meet and exchange with a wide range of colleagues, including Franke's senior management, through active team building and open dialogues. Overall, I see the GEC Program as a bridge to diverse networking and career opportunities."
Contact the Sustainability Team
Do you have questions or suggestions for sustainable solutions? Just send us an e-mail.