The ultimate customization
A1000 Flex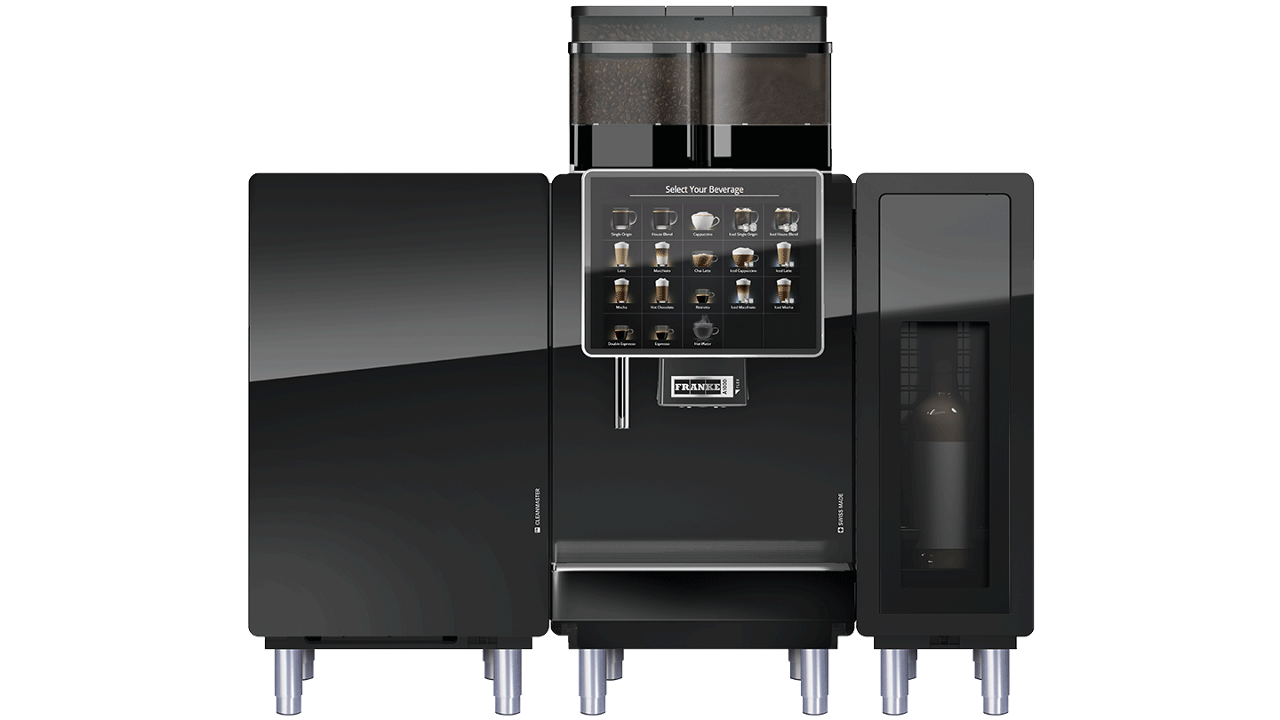 Designed to provide your business and your customers with complete flexibility, our Franke A1000 Flex is ready to serve your favorite espresso-based beverage or freshly brewed ground coffee, all in one system. Featuring an intuitive 10.4-inch touch screen with video, a Cold Water Bypass for iced beverages, and a Flavor Station with up to six flavors, the A1000 Flex is a state-of-the-art coffee machine that can always be relied on to delight and impress. 
Supported Add-Ons and Options
Tailor your Franke A1000 Flex coffee machine to your specific needs with our built-in options or expand your coffee machine configurations with our add-on solutions.
Let's grow your business
Send us your questions and queries and together we can scale your business.